The 7 Best Weight Loss Tips for Women
This post may contain affiliate links, which helps keep this content free. Please read our disclosure for more info.
If you've been trying to lose weight with no luck, know that you're not alone. Many people, especially women, struggle with losing weight and find themselves Googling "weight loss tips for women" after a night of disordered eating or a family member making a comment about their weight.
Whatever brought you here, we understand what you're going through!
With the countless amount of diets and weight loss programs out there, it's safe to assume you may have tried one, or many, of these with no luck.
A lot of weight loss programs make empty promises like:
Lose Weight Quick!
Drop 10 Pounds By Friday!
Shed the Fat This Weekend!
Many of them then ask you to do things that are unhealthy or unsafe.
If thoughts of nothing but cranberry juice for 72 hours and cabbage soup have you feeling PTSD about all these diets to lose weight quickly, know that everything we're about to share doesn't require any of those hair brained ideas.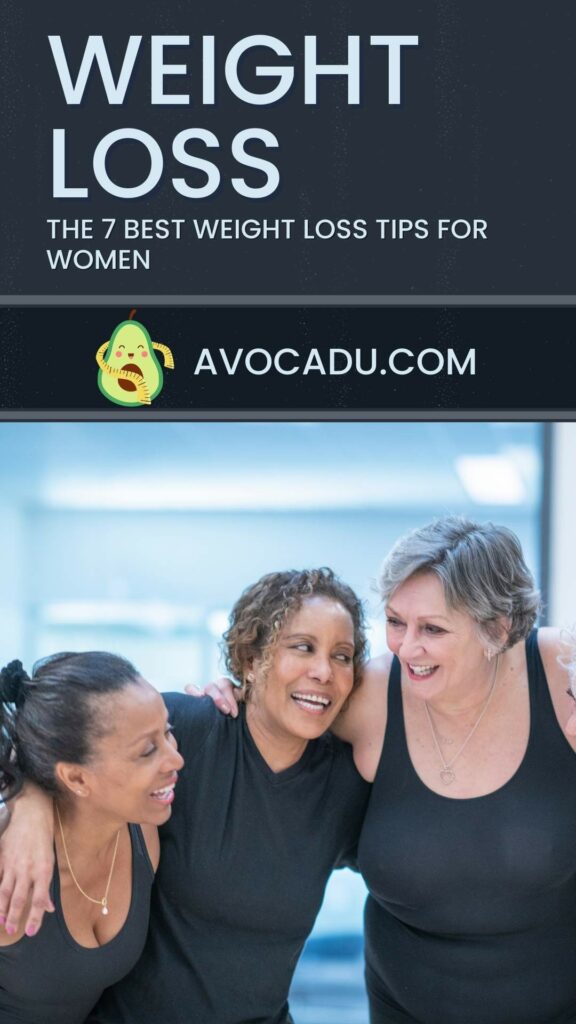 When we share weight loss tips for women, we don't offer false promises. Instead, we put hours of research into the tips we share – from our blog posts to our 21 day fat loss program – we operate by different rules with the intention of making our advice effective and safe. 
That said, we've got seven key weight loss tips for women that we'd like to share with you to help you along in your weight loss journey. Let's dive in!
1. Commitment Is Everything!
While this may not seem like a typical weight loss tip, it holds such high importance that it can't be overlooked or stated too many times.
You must be committed to your weight loss journey to achieve the results you desire. In other words, if you're serious about losing weight, you must make it a top priority. Your body and mind will thank you for your commitment.
Whether you're doing our Avocadu 21-day fat loss program, or any program – the importance of commitment can be the difference between actually succeeding or just ending getting stuck in a rut again.
Related: Read our post "How to Make Losing Weight a Habit When You're Busy and Unmotivated"
2. Don't Do It Alone
While you may be the only person in your household who is trying to lose weight, that doesn't mean you have to do it alone.
It's easier to accomplish difficult tasks like these when you're a part of a group or community that is going through the same thing.
That's one of the main reasons why we've created a community group alongside our program. This group connects you with other women who are also working towards losing weight quickly.
Being able to connect with like minded individuals will assist in your process. It also helps keep you motivated and accountable.
Even if you're not doing our challenge though, don't try to go it alone when dieting and exercising. The best weight loss for women happens with others by our side.
3. Adjust Your Nutrition and Diet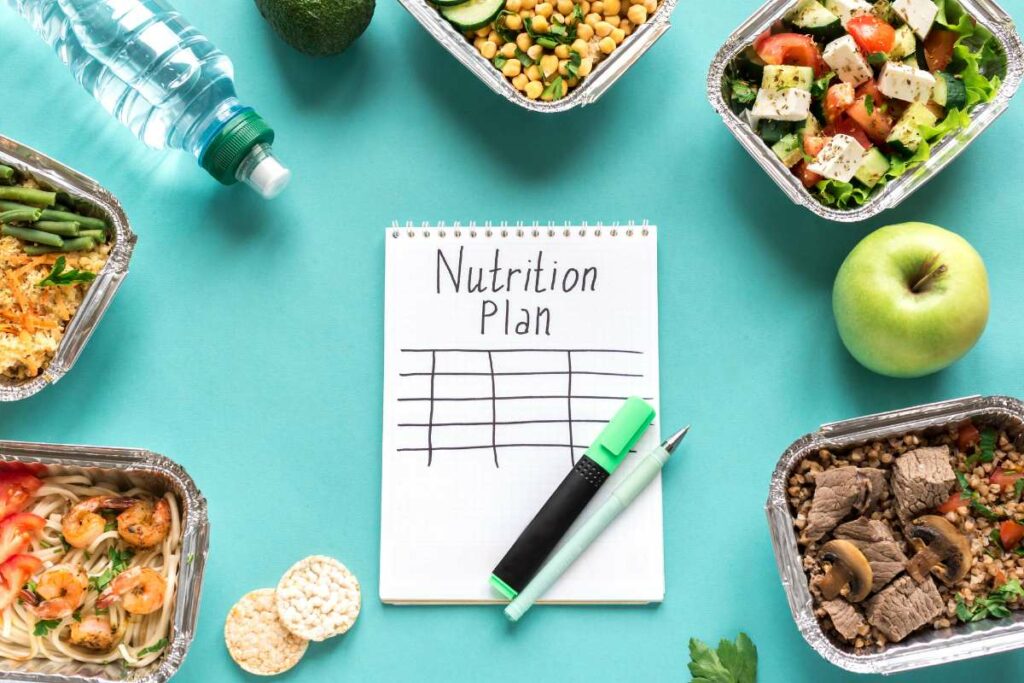 When it comes to weight loss tips for women, this is a BIG one. We've found that the most effective way to lose weight quickly is to adjust your diet and eating habits.
Most people think that intense exercise is the best way to lose weight, but the science shows us otherwise. Nutrition and diet play the biggest role in your weight loss, so you want to follow our guidelines very closely.
The Avocadu fat loss program contains a lot of information regarding nutrition and diet. We give you a list of approved and non-approved foods, a daily meal guide, recipe ideas, and more.
For example, did you know that protein actually helps the body's metabolism and helps us feel full? This is just one of many nutrition tips our program contains.
Cutting back on carbohydrates is another important element of losing weight. Simple carbohydrates don't actually offer our bodies anything we need to survive.
They are the only non-essential nutrient we eat. It's so important to cut back on these carbohydrates as you're trying to lose weight.
Healthy fats and complex carbs are okay to consume in small portions when you're trying to lose weight, but ditch the simple carbs and empty fat calories!
Related: Fast Weight Loss for Women Over 40: How to Do It Right
4. Drink Enough Water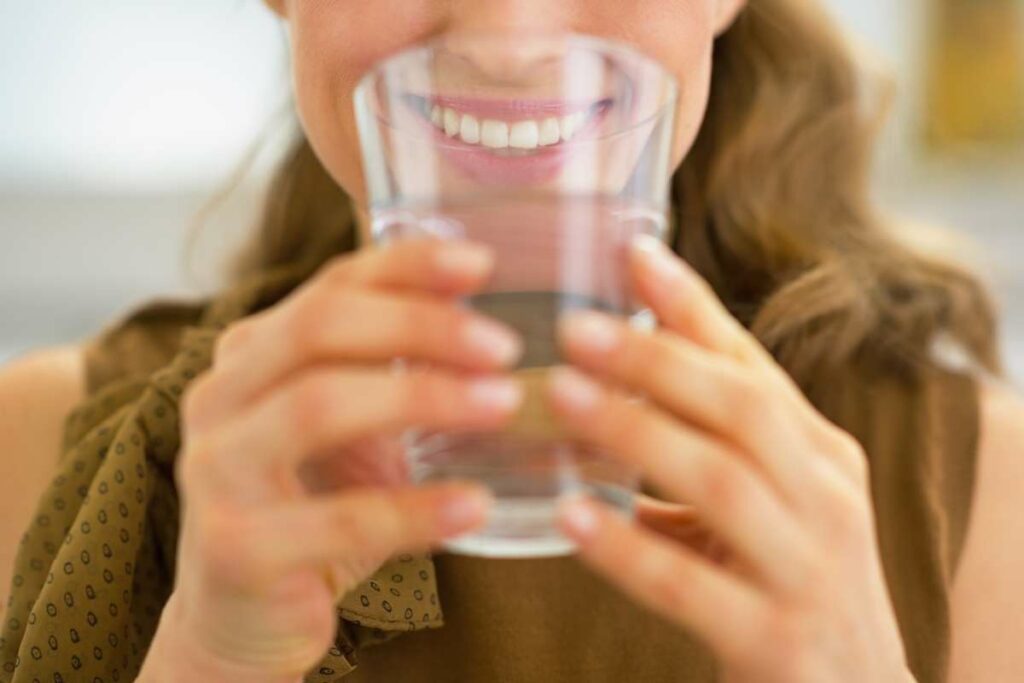 Our bodies are 80% water! Yep, that's a lot. It's why water is the most important thing we consume.
You've probably heard the importance of drinking water your entire life, for great reasons. Drinking enough water comes with many health benefits and it should never be overlooked.
Drinking enough water can actually boost your weight loss by helping you burn more calories and suppressing your appetite.
5. Try Fasting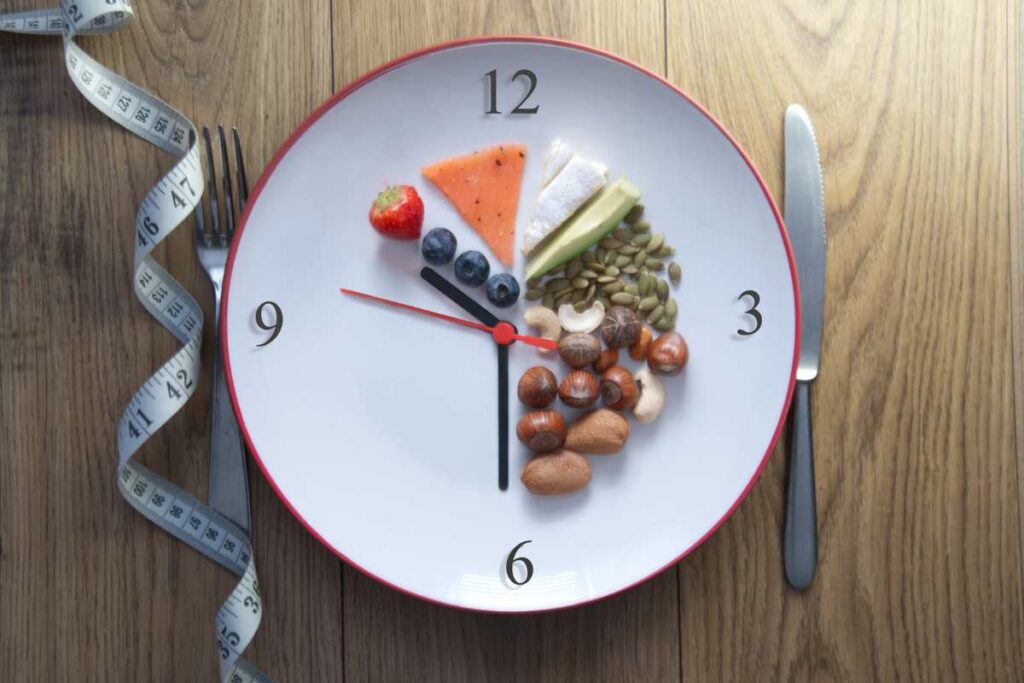 Let's talk about fasting because it has a bad reputation, and that needs to be cleared up. People think fasting is dangerous, unhealthy, or just simply doesn't help when it comes to weight loss, but this is really not true.
Barring any pre-existing medical conditions, fasting is safe as long as it's done correctly. That being said, you can't fast for a week straight and expect to not experience adverse health effects.
Our program incorporates fasting, which can and will boost your weight loss efforts. The scientific benefits of fasting include reduced body fat levels, appetite control, reduced risk of disease, better mental focus, and much more.
There is a 24 hour fast on day one that lasts from 5:00 p.m. on day one until 5:00 p.m. the next day, meaning you will not have to go an entire day without eating. Note – this is not to say you won't be allowed to consume liquids. In fact, you must drink water throughout day one.
Related: 11 Proven Benefits of Fasting (Weight Loss, Concentration, and More)
6. Exercise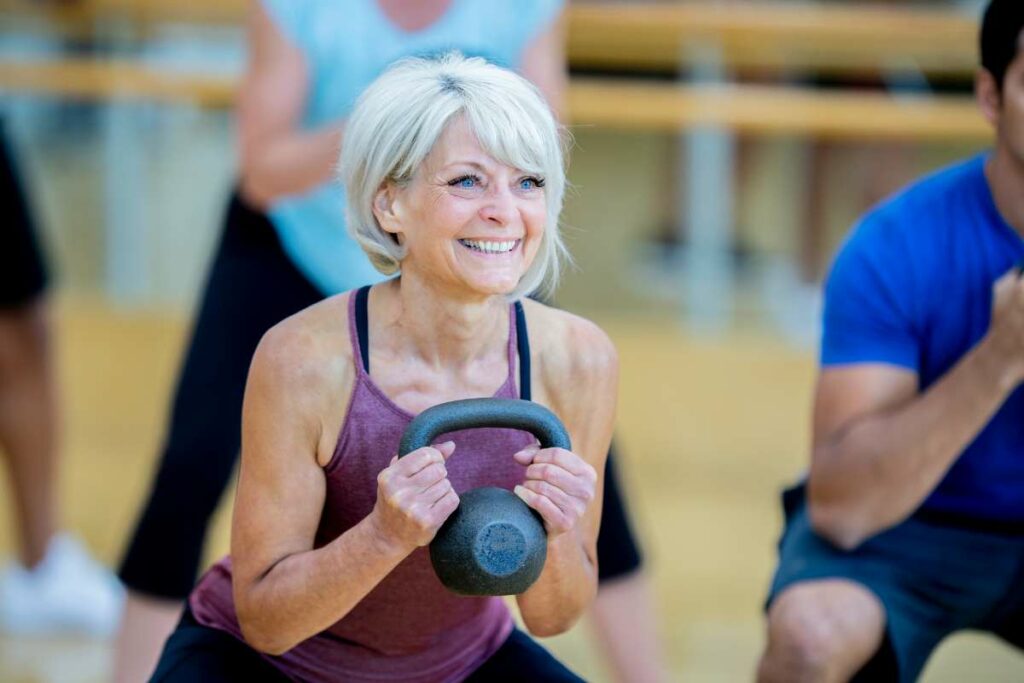 Although we discussed the fact that nutrition and diet are the most important when it comes to weight loss, that doesn't mean exercise doesn't have a place in your journey. The two exercises we incorporate into our program are daily walks and resistance based circuit training.
Taking daily walks boosts your mental health as well as mobilizing the fat on your body.
Resistance based circuit training is considered the holy grail of weight loss exercises because it increases your heart rate while helping you build lean muscle. Incorporating these two exercises into your day will absolutely boost your weight loss.
7. Take Care of Yourself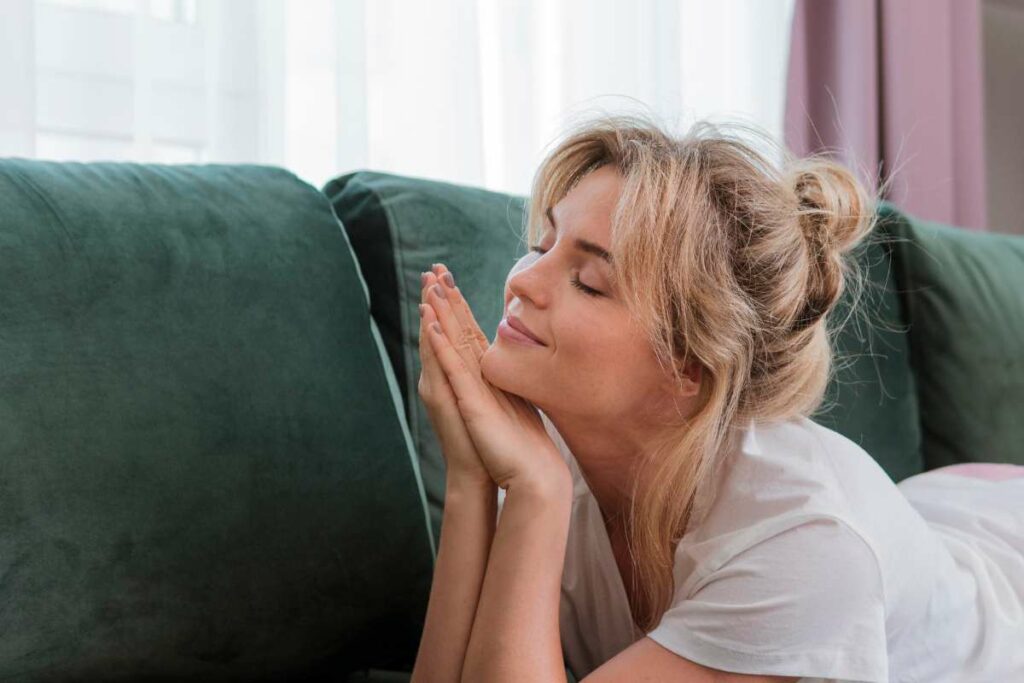 This one may be a given, but it's so incredibly important to ensure you're taking care of yourself, physically and mentally, while completing any weight loss journey – including ours.
Some things you can do to assure you're taking care of yourself include getting a good night's sleep, ensuring you're getting the nutrients and minerals you need, taking vitamins, and taking care of your mental health.
Additional tips for taking care of your mental health include incorporating mindfulness, meditation, yoga, journaling, talking with loved ones, or seeing a therapist.
By taking care of yourself, you will be better equipped to have the energy, space, and motivation to show up and lose that weight!
Want to learn more about the Avocadu 21-day fat loss program? Click here to get started today!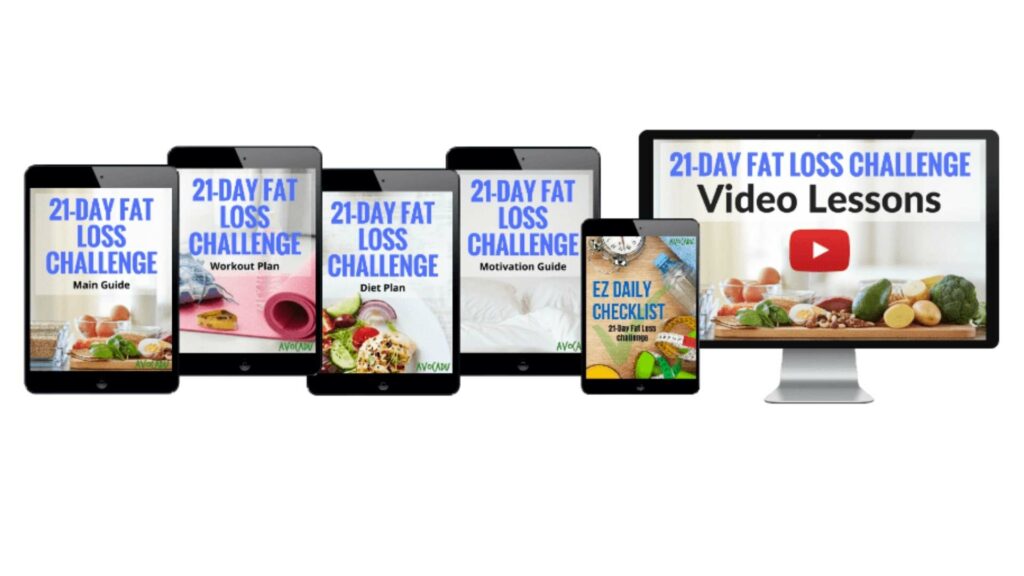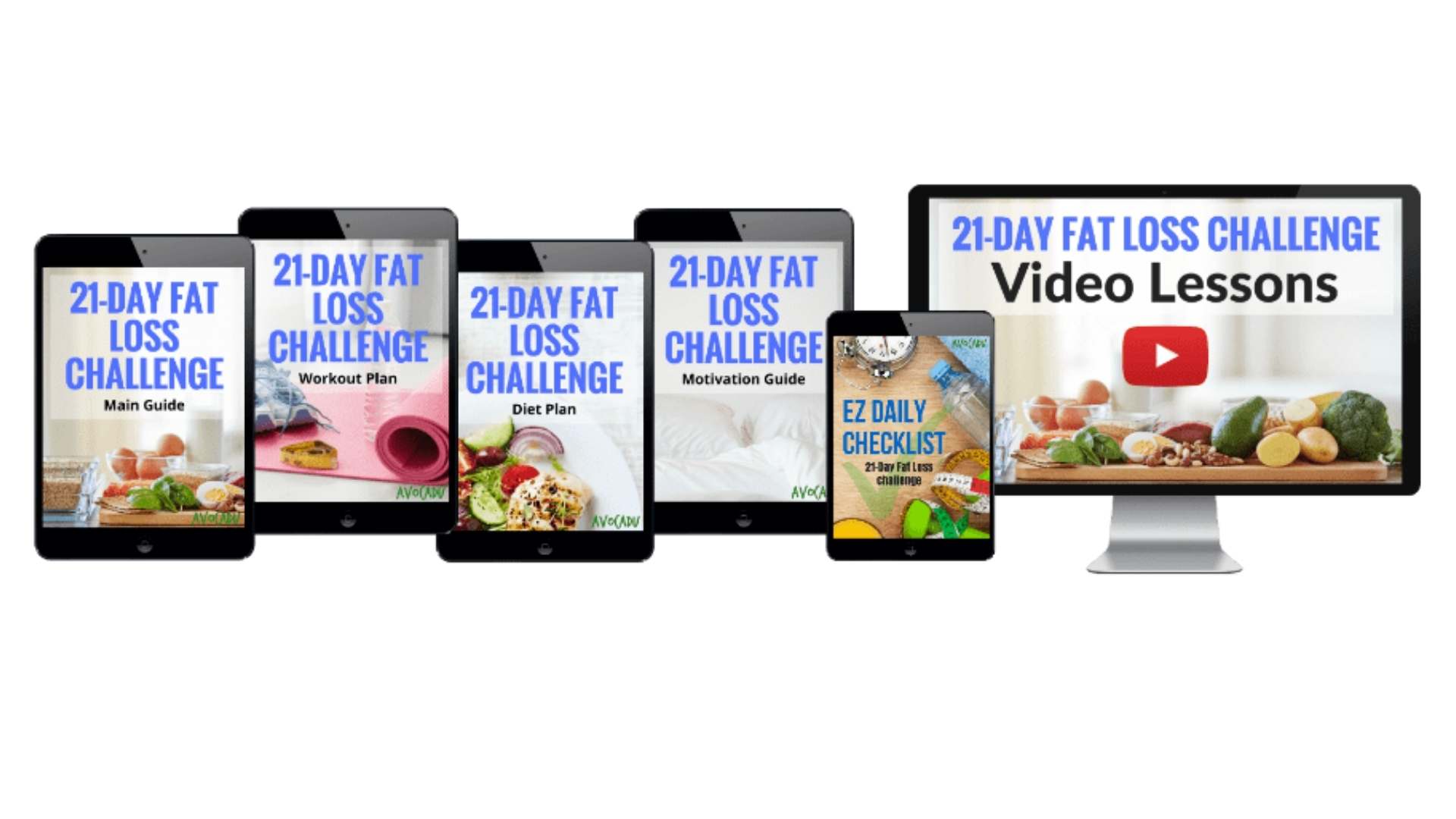 Get the FREE 21-Day Training Guide!
Jumpstart your weight loss with this FREE fast fat loss training!