Losing Weight with a Partner – How to Start a Program Together!
This post may contain affiliate links, which helps keep this content free. Please read our disclosure for more info.
Misery loves company.
Great minds think alike.
How we approach something—our preconceptions—impact outcome.
We won't spend time heading down the power of positive thinking path, because you know what I mean.
If you and your partner are thinking about dieting together, the first step is to begin with a positive mindset.
And misery loves company is NOT the positive thinking I'm talking about! That's pessimistic thinking.
There is power in numbers, and you and your partner can either be STRONGER together or weaker together.
The choice is yours.
Weight Loss for Couples: Why You Shouldn't Go It Alone
Dieting is hard and often a seemingly thankless job when the results take a while to show up.
Ever been on a diet and plateaued? Weight loss plateaus can sometimes last for weeks.
Even when you're doing everything right and you're steadily losing weight, the battle for temptation is a never-ending one.
The point is…
Dieting is hard and you need all the help you can get.
Dieting with Your Partner: Shared Goals
Sharing a home with others means sharing a kitchen as well…
This means that you can be good with your own grocery shopping all you want but there will still potentially be tempting, non-diet food in the house if it belongs to someone else.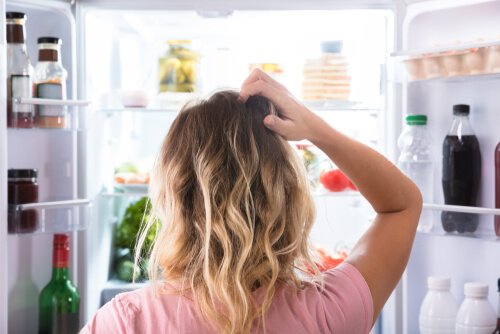 You can't always get away from it.
Bored eating and emotional eating can push you just over the edge to snag some chips out of your roommate's/husband's/kids' bag.
It's a problem you don't generally have when you only keep vegetables in the house. But you can't always control what others bring in the house.
BUT if you have someone else sharing in your healthy eating goals, you can still rid your home of all the temptation.
And I know it's harder if you have kids at home.
My suggestion is to do your best to get them on board as much as possible. Childhood obesity is a serious issue and when it comes to food that isn't good for your body — it's likely not good for your child's either.
Frankly, chances are, if you and your partner have bad eating habits that need to be changed and pounds to shed, there's a very good chance your child does too. (1) (2)
Why not change things around for them now, instead of putting them in the same position you're in today?
Living in a household where you have shared goals around diet and weight loss will make your life much easier.
And it will make everyone around you healthier!
Having a shared goal means having someone there to support and inspire you.
It means loading the grocery cart with healthy foods and nothing else. Nothing that could tempt you to stray from this new course.
Or your partner sabotaging you by suggesting dinner out at your favorite Italian restaurant…
Partners Provide Accountability
Perhaps one of the best advantages of losing weight as a team is the accountability factor.
There will be days that you feel too lazy to keep up with your diet and days when you just don't care about your weight.
Stressful day at work? The kids drove you crazy?
Tough days often lead to bad food choices.
You need someone there for you to lift you back up on the tough days and make sure you don't blow off your diet because your boss is a jerk.
The good thing about having an accountability partner is that you're generally both in different headspaces.
You have a bad day, but your partner probably doesn't. Or vice versa.
It's also far easier to tell someone else not to eat something than it is to tell yourself that sometimes.
You'll likely feel like you're letting your partner down if you break your end of the bargain.
You and your partner can also set goals to help with accountability and motivation. Things like…
Rewards for milestones reached
"Challenges" for a period of time without sugar, soda, etc.
Whatever other goals fit your personal needs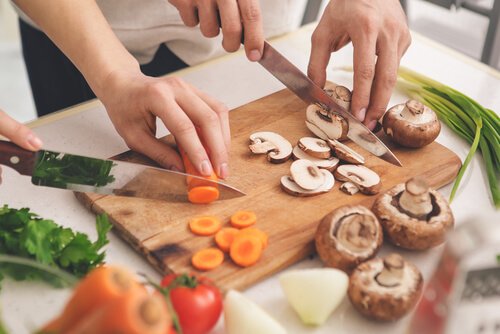 Two heads are better than one and having a teammate keep you accountable can make things tremendously easier.
Weight Loss for Couples: How to Make it Work
Okay, we've talked about some principles that show dieting with your partner really is a good idea — the why you should start a weight loss program together.
Not let's talk about the practicalities. The how you can start a program and how you can make it work.
The first thing you need to do is recognize and accept the physiological differences between the two of you.
Everyone loses weight in different ways and at different speeds, so it's important not to compare the physical or tangible results of your weight loss.
For example, if your partner is a man… Well… What they say is true.
Men generally lose weight differently—and faster—than women, and there are tons of studies to prove it.
One such study published in the August 2018 issue of Diabetes, Obesity and Metabolism Journal selected more than 2,000 obese adults across Australia, Europe, and New Zealand and tracked their weight loss. All candidates for the study had pre-diabetes and were put on a strict low-calorie diet for eight weeks.
When the eight weeks were up, it was revealed that the men had lost 16 percent more weight than the women. (3)
I know it's cruel and unfair. But it is what it is. 🤷🏻‍♀️
But just because he is losing faster than you does not mean you are somehow failing. It just means your body is different and you will lose weight differently too.
Unfortunately for us, in this case, different means slower.
But don't let that discourage you. Let it motivate you.
Because no matter what, every day that you are choosing to make healthier food choices, your body is getting healthier.
Every single day. Trust in that process.
Because chances are if a specific diet is helping him lose, it's helping you too. Seeing his success should impel you to keep going because it means you should be seeing a difference on the scale soon too.
Don't let anyone else's weight loss discourage you. Let it inspire you!
Losing Weight as a Couple: Let's Get This Party Started!
Now the real work is about to begin.
How do you get started?
Well, the first thing you need to do is decide what kind of diet you are starting.
Or should I say in what way you will change your eating habits—for good.
The terminology "going on a diet" can be troublesome. People tend to think of it as "temporary." Temporary does NOT equal long-term, sustainable healthy habits and weight loss.
You'll go on a diet, you'll lose weight, and you'll go off your diet. Rinse and repeat.
But if you decide you're just going to change your eating habits for the long term, create new habits, you've got your brain onboard too.
You'll automatically be working towards a lifestyle change—not just a short-term "diet."
So decide on a new sensible way of eating. This can be drastic or slower changes.
Our fast weight loss plan offers a more militant approach because we believe that "slow and steady" doesn't generally win the war against weight loss.
But only you (and your partner) can decide what is right for you on your weight loss journey.
That being said, we DON'T recommend simple calorie-counting or calorie restriction.
If you've been struggling to lose weight for some time, you will need a more aggressive approach.
One that starts out with a detox from processed sugar and carbs—the leading culprits in weight gain.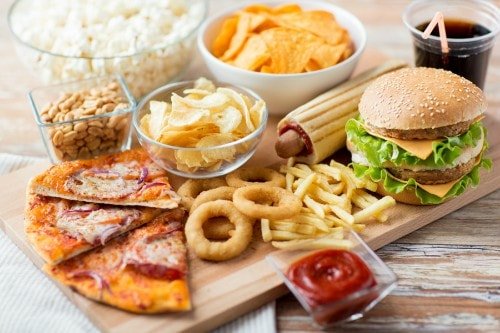 But the bottom line is…
If you keep moving while eating whole foods and curtailing your carb intake, you can lose a lot of weight.
More on the specifics of that in a minute…
First, let's talk about the "get moving" part.
Couples Weight Loss: Locomotion
I mentioned above that movement is an integral part of your weight loss journey.
Being involved in physical activity will help you burn calories faster. That's scientific fact. No dispute there.
BUT we do have some thoughts and recommendations on how you get moving.
Sure, the more calories you burn, the more weight you will lose. That's simple enough.
The problem is that if you use up all of your energy and willpower on an intense workout and have none left to make good food choices, you're doing more harm than good to your dieting efforts.
The fact of the matter is…
Diet matters FAR more than exercise when it comes to weight loss.
I've seen people sweat bullets in the gym out running on the pavement and never lose any weight. And even GAIN weight.
You can't outrun a bad diet. Seriously.
This is why we recommend getting yourself moving by going on daily walks.
And it's the perfect activity to do with a partner! It will give you a chance to get off your electronics and get personal with someone.
Or you can also put in some headphones with a microphone and chat with them (or any other friend) on the phone.
It's great for your mental and physical health!
Yoga is also a great activity to do together that is high in fat-burning but lower on the energy and willpower scale. Try out a class together or do some yoga at home!
Okay, let's sum this article up!
Here are the most important things you need to do to have success with your new diet program:
Start with the right mindset
Have shared goals
Give and take accountability and motivation
Make lifestyle changes by choosing a sensible eating plan
Keep moving
All of these principles are incorporated into our highly successful fast weight loss plan, the 21-Day Fat Loss Challenge.
Yes, it was designed for women, but we've had lots of women do the program along with their spouses with much success.
So check it out if you fancy having a successful plan already created for you!
And if you enjoyed this article on how to lose weight with your hubby (or any partner!) or have any questions for us, please leave them in the comments section below! We'd love to hear from you!