How Lexie Went From Depressed and Unmotivated to 100 Pounds Lighter and Healthier
This post may contain affiliate links, which helps keep this content free. Please read our disclosure for more info.
Raise your hand if you've tried at LEAST 4-5 diets in your lifetime…
🙋🏻‍♀️
I know that 99% of you can and should raise your hands.
Because did you know that the average dieter actually tries 4-5 diets PER YEAR!?
It's depressing and concerning, to say the least.
We are up to our EYEBALLS in free information, yet we're more confused than ever on how to lose weight and be healthy.
Today, I want to share my absolute favorite success story from one of our 21-Day Fat Loss Challenge clients.
Her name is Lexie, and when she found us at Avocadu, she was 333.8 pounds.
Meet Lexie
"I started out well over 300 pounds. 333.8 pounds to be exact."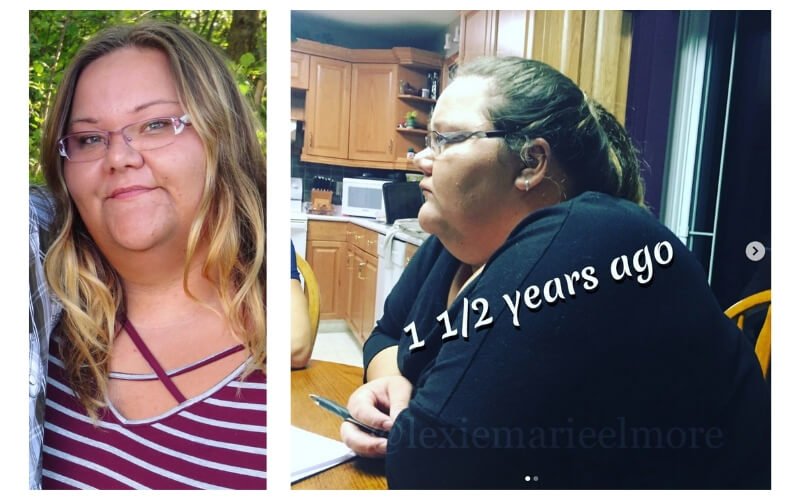 "I was the largest I have ever been in my entire life. I was sad, depressed, moody, and completely unmotivated to do anything that remotely involved a physical challenge.

Work functions, family get-togethers, or any kind of event you could find me planted in the nearest chair. It was the first thing I would look for when arriving anywhere, and I would get anxiety over not being able to sit down after any amount of time on my feet."
Lexie's Turning Point
Everyone has a turning point, right?
The straw that broke the camel's back.
We've heard a lot of these stories, because I'm always curious what finally pushes people over the edge.
Gets them off the fence.
We've heard a few stories…
Having to ask for an extender for the airplane seatbelt. Not being able to keep up with your grandchildren.
This was Lexie's turning point:
"One day, when I was at work, I bent over in a chair trying to pick something up off of the floor. I couldn't do it, my stomach had literally gotten so big that I could not reach down and touch the floor. I was mortified and had to ask one of the kiddos to grab it for me.

It was at that point where I had my big realization that I needed to change. I took a step back and began to really look at myself and reevaluate my life.

Is this how I want to live?

Struggling every day with basic human tasks?

Never being happy with who I am?"
Making the Change
Sadly, Lexie also has PCOS (Polycystic Ovarian Syndrome), which is caused by an imbalance of reproductive hormones in your ovaries.
This hormone imbalance makes losing weight VERY difficult.
She had been trying to lose weight for years and nothing was working for her.
"I needed to change and I needed to do it for me, not for anyone else but myself.

I have Polycystic Ovarian Syndrome and I've tried losing weight over the years but NOTHING ever worked, and believe me I've tried it all. I would go all out and stick to it for months and only ever see a few pounds difference on the scale and I would give up, and switch to another program.

I was constantly shelling out money trying to find something, ANYTHING that would work.

It was depressing trying so hard and constantly never seeing results, so I would sink right back into my slump."
How Lexie Found the Right Program
Lexie began looking for the right weight loss program.
As many of you probably know, this is NOT an easy process.
There are a million diet programs online, and every single one proclaims to be "the best."
Vegan, Paleo, Keto…
Every diet plan also has a mixture of gluten-free, dairy-free, nut-free, soy-free, etc.
How do you choose the right one for you?
In this case, it was Lexie's dad who came to her rescue…
"I looking for anything I hadn't tried that might work for me. That's when my dad ended up finding this program on Pinterest and sent it to me.

I have to admit, I was a little skeptical at first, but at this point, I was grasping at straws and was willing to try anything. I began my journey the next day, and never looked back."
Lexie's Weight Loss Journey
"In the first 6 months, I lost over 70 pounds! Which to me is an absolute miracle!"
This is what Lexie posted in our community support group that comes with our weight loss program: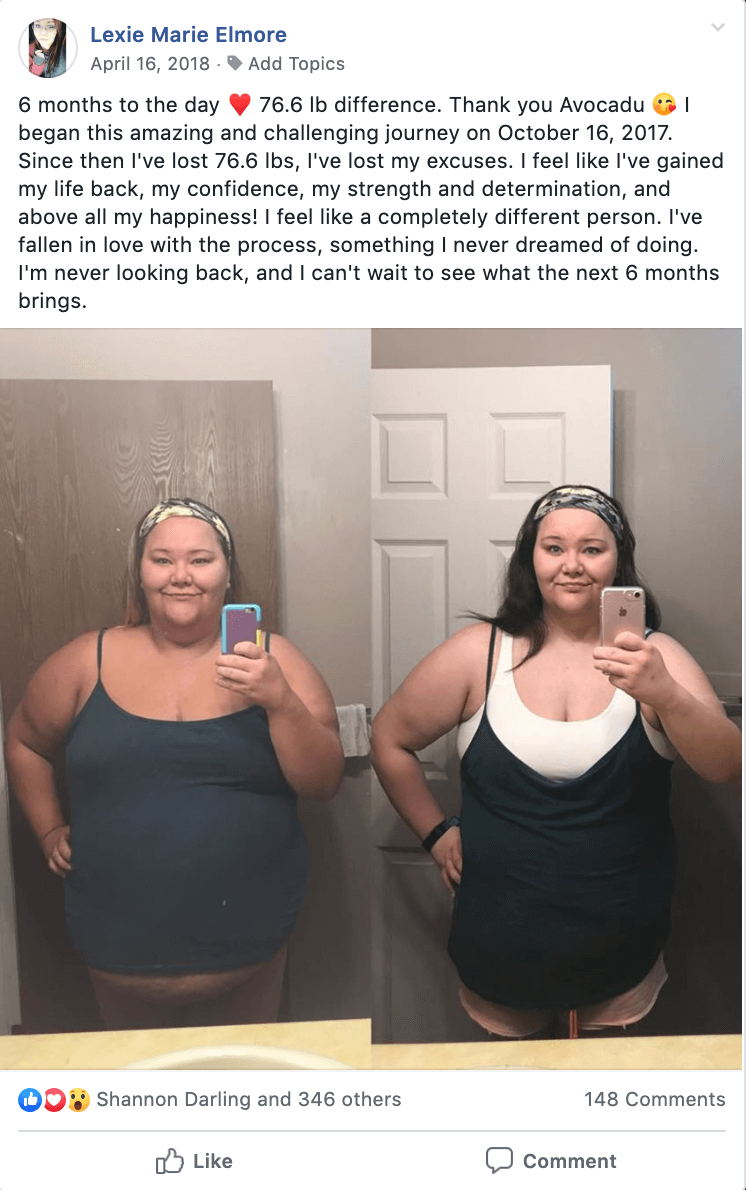 She lost 76.6 pounds in her first 6 months, which is absolutely INCREDIBLE!
Lexie has constantly been posting updates and recipes and all kinds of encouraging things in our community support group.
It helps her stay accountable and helps the thousands of other women who are going through the program as well.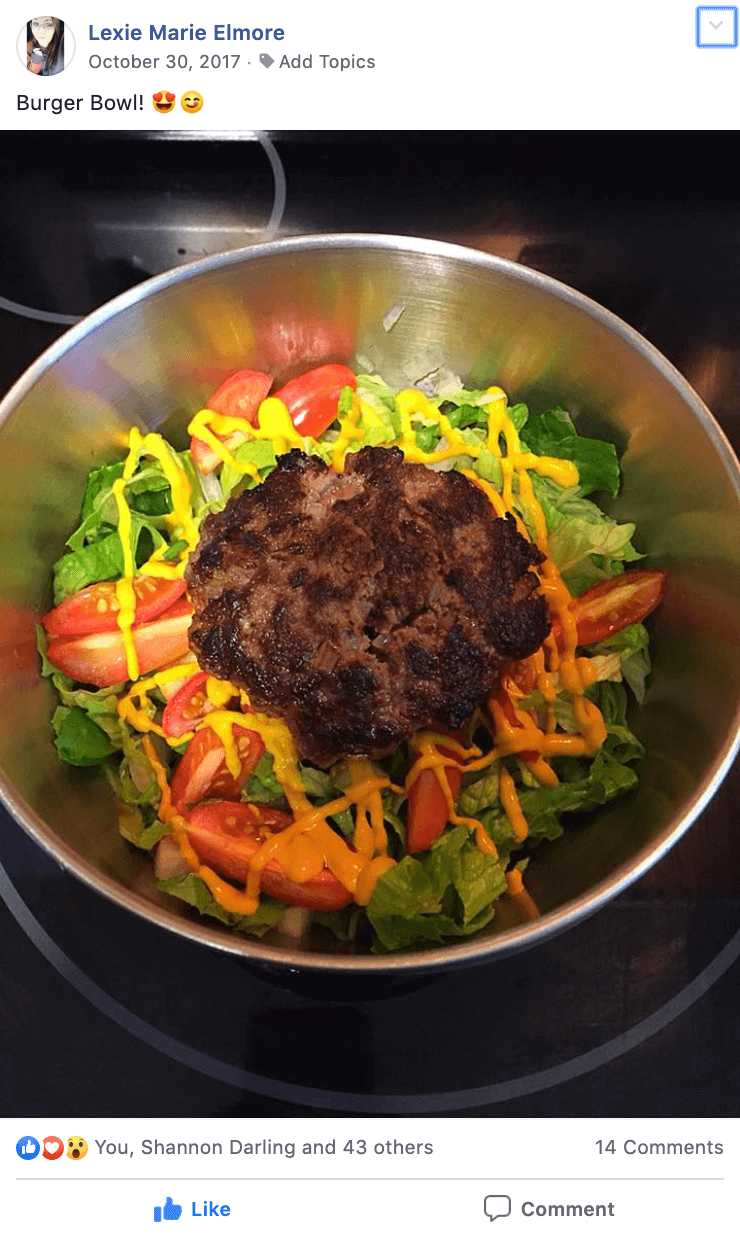 Fast forward 6 months…
"I've now been on this program for a year and a bit and am down over 100 pounds!

I took the summers and holidays off and did rounds in between."
While this program is a "21-Day" Challenge, it was designed in a way that it can be repeated in multiple "rounds" if you have more weight to lose.
This allows you the flexibility to take breaks for holidays and events as you like and pick the Challenge right back up again to work towards your goal weight!
For Lexie, she's still working towards it. Here is her weight loss progress after losing 100 pounds with the program: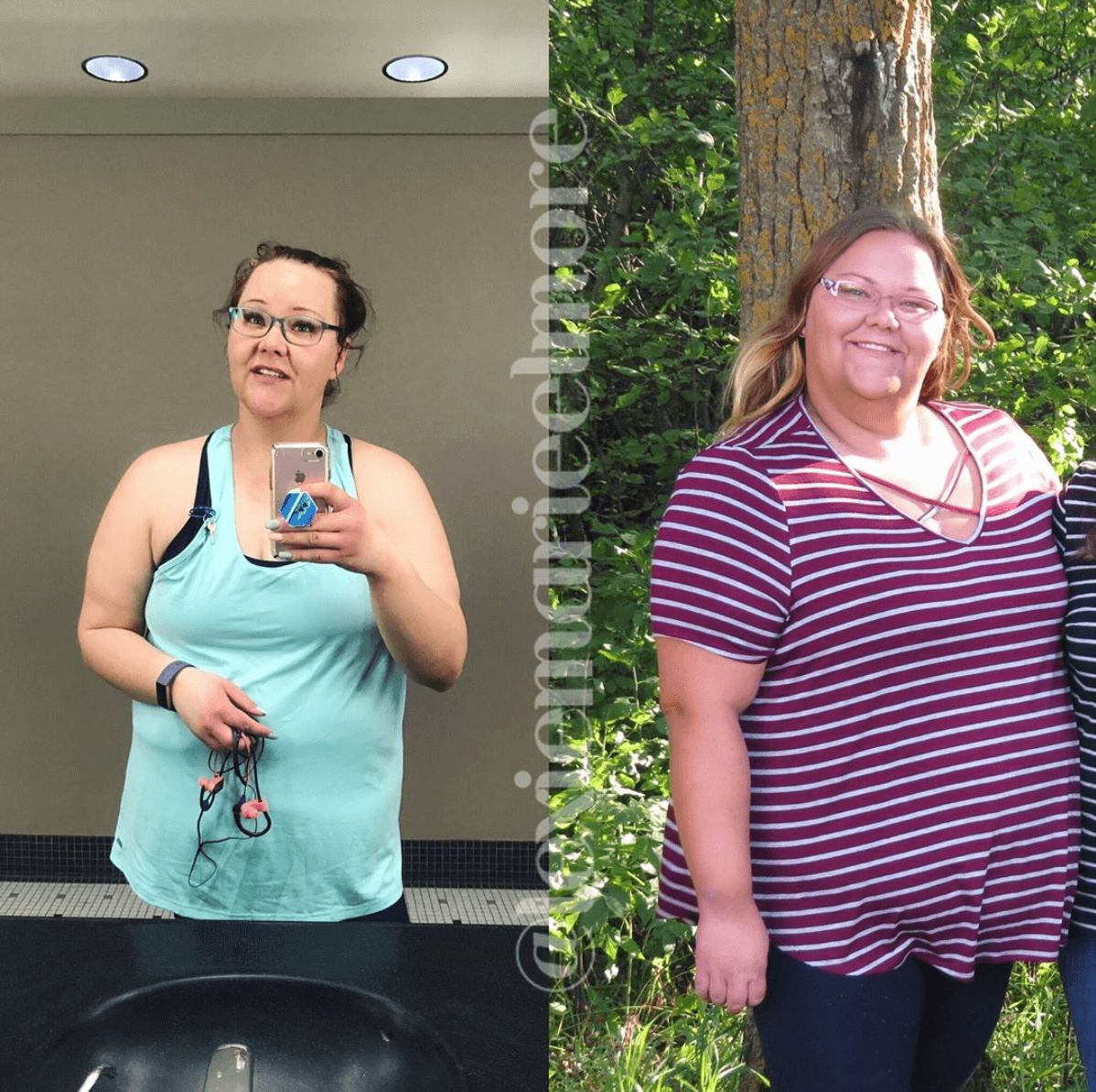 "My quality of life has changed immensely since finding Avocadu.

I work out at least 4 days a week. I much more health conscious, even when I'm not on the plan. My lifestyle has done a complete 180.

Avocadu has taught me so much about myself. That food is fuel."
A Happier and Healthier Lexie
"You won't find me hiding in a corner sitting down anymore. I'm so much more involved with my life and with work and I LOVE my job. I can RUN with my kiddos in gym class and at the park and not even bat an eye.

My PCOS symptoms have improved and I feel like a completely different woman.

My life no longer revolves around food! In my free time, I love being outside and being active doing whatever!"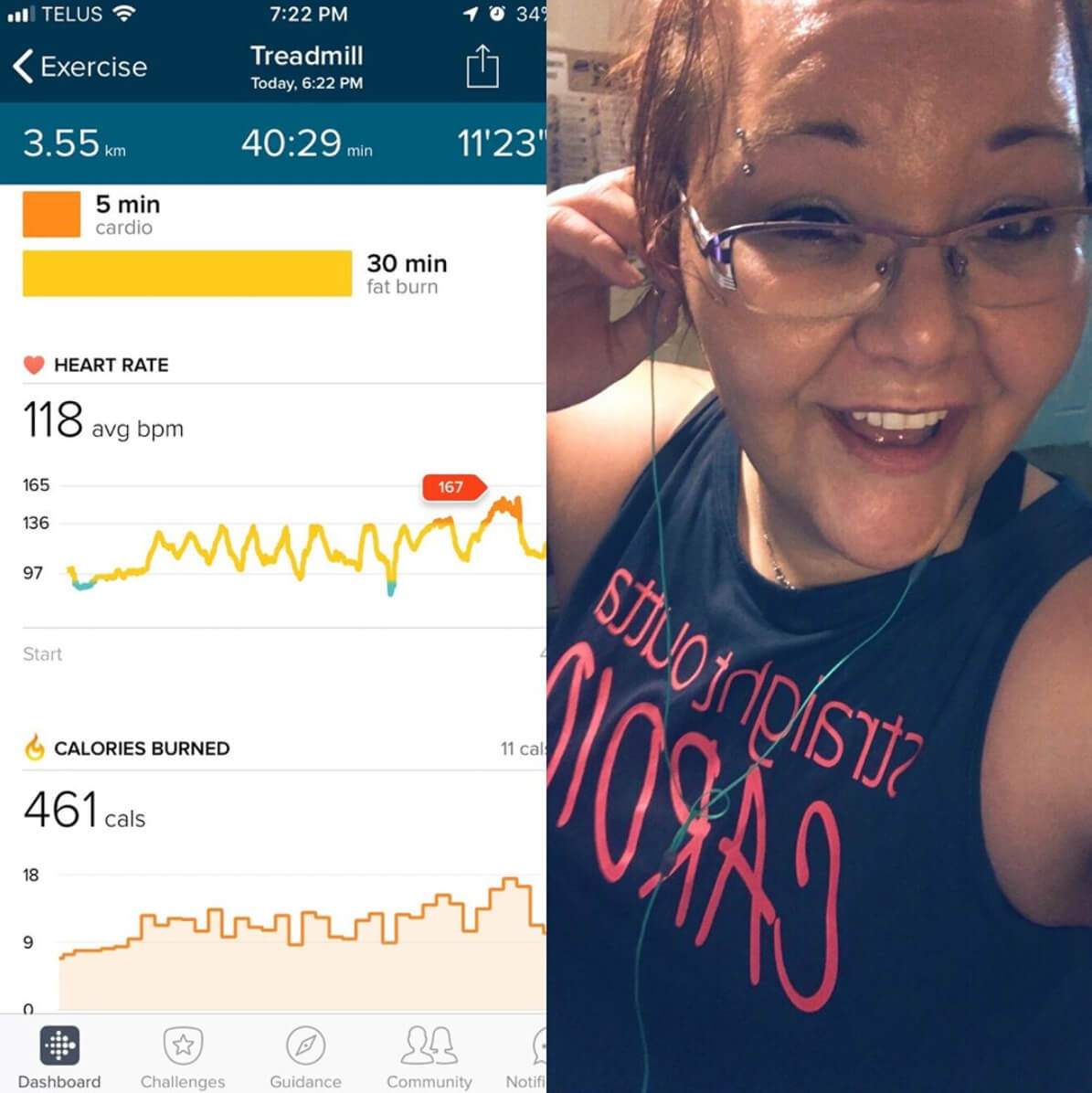 "I no longer make excuses to stay home. My confidence level is through the roof, and I can honestly say I love life again.

I'm still not where I want to be, but I'm closer every day and I've learned to not only trust the process but to love it as well.

This program is not only a life changer but a lifesaver."
What is the 21-Day Fat Loss Challenge?
The 21-Day Fat Loss Challenge is a fast weight loss program that we designed to help you do just that — lose weight QUICKLY.
The reason we focus on fast weight loss is that we believe that fast results help you stick with a program.
Most people end up giving up on their diets because they don't see results quickly enough.
Why put in the effort if you aren't getting any returns?
We get it.
With this Challenge, you will lose 10-21 pounds in just 21 days with the program.
And you get lifetime access, so once you complete your first 21 days, you can simply restart from the beginning to lose more weight!
This gives you the flexibility to start and stop when you'd like and adopt the program to your personal lifestyle.
Perhaps the best part of our program is the access to the community support group.
We have over 3,000 women in the group going through the Challenge together and sharing recipes, encouragement, inspiration, and so much more!
You'll be able to chat with people that are BRAND NEW to the Challenge and people like Lexie, who have been on it for over a year!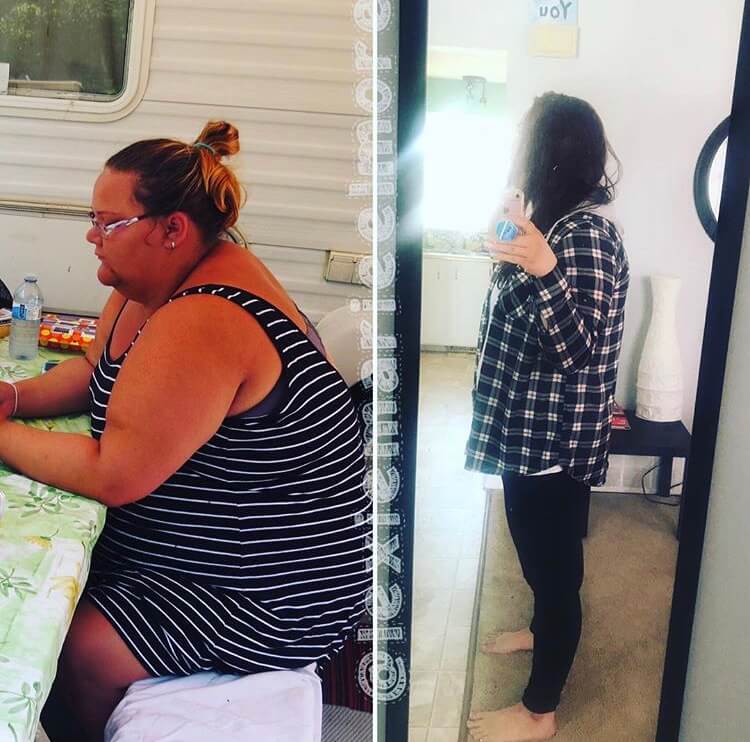 Final note from Lexie:
"The constant support I receive from our private group helps get me through the tough days and to know you're never alone in your journey.

It's not only a community but a family.

I never hesitate to tell anyone about Avocadu when they ask, in fact, I get so excited because I know it works!"
If you'd like to check out the program that Lexie used to lose 100 pounds in a year, we'd love to have you on board!
Click here to get started with YOUR 21-Day Fat Loss Challenge today!
You can also follow along with Lexie's weight loss journey on her personal Instagram account.