Lose Weight Quick! How to Make the 21-Day Fat Loss Challenge Work For You
This post may contain affiliate links, which helps keep this content free. Please read our disclosure for more info.
First things first! Congratulations on committing to the Avocadu 21-day fat loss challenge! Your physical and mental health will thank you so much for your determination on creating healthier habits.
You are here because you're looking to lose weight quick, and you've come to the right place. This program aims to help women achieve weight loss quickly and effectively.
You may be thinking you can't keep up with the challenge or you may be weary because you've tried challenges in the past that just didn't work for you.
We assure you that this program is different.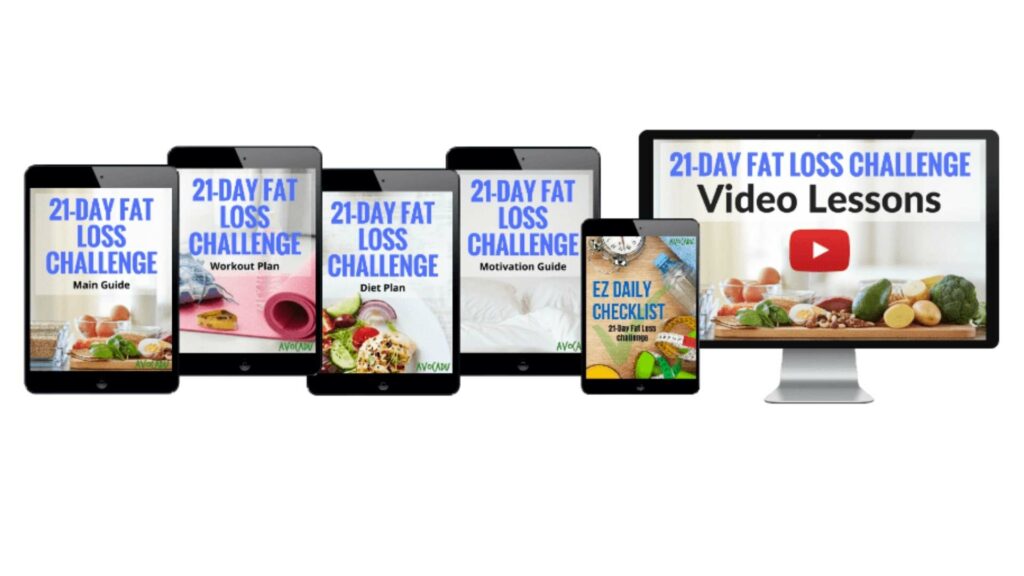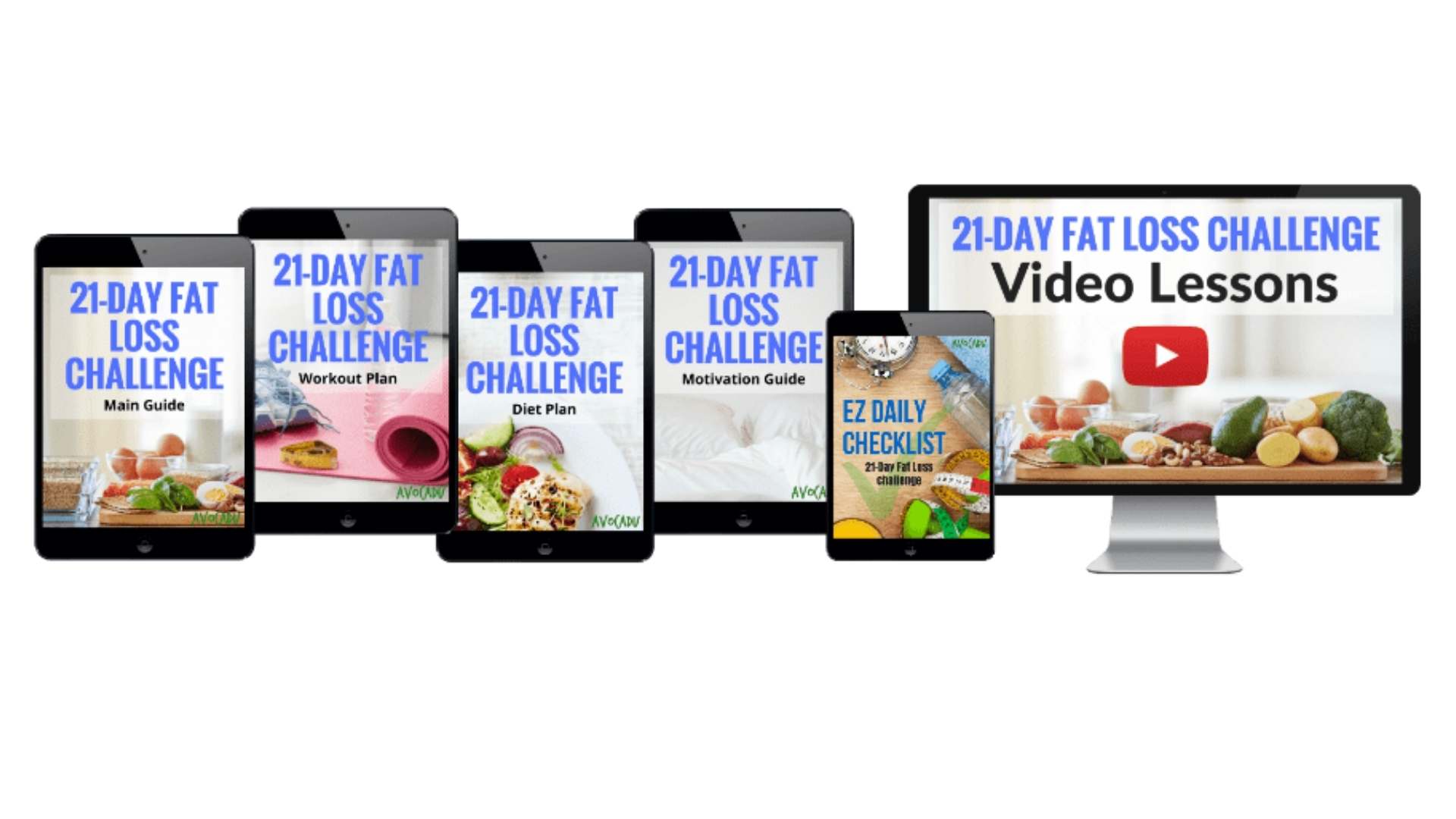 We are committed to you, as long as you are committed to yourself! If you follow the program, you will see results and lose weight quick. We aim to keep this challenge as simple as possible for you.
We understand how overwhelming the mountains of information on weight loss can be, so we've done the research for you to ensure the best, safest, and healthiest fat loss can be achieved.
We've put countless hours into our research and assure you that our program promotes healthy so you can lose weight quick.
It takes 21 days to form a habit and that is part of the reason why this program is 21 days long.
By following the steps and participating in the program daily for 21 days, you will form the habits needed to continue your fat loss journey.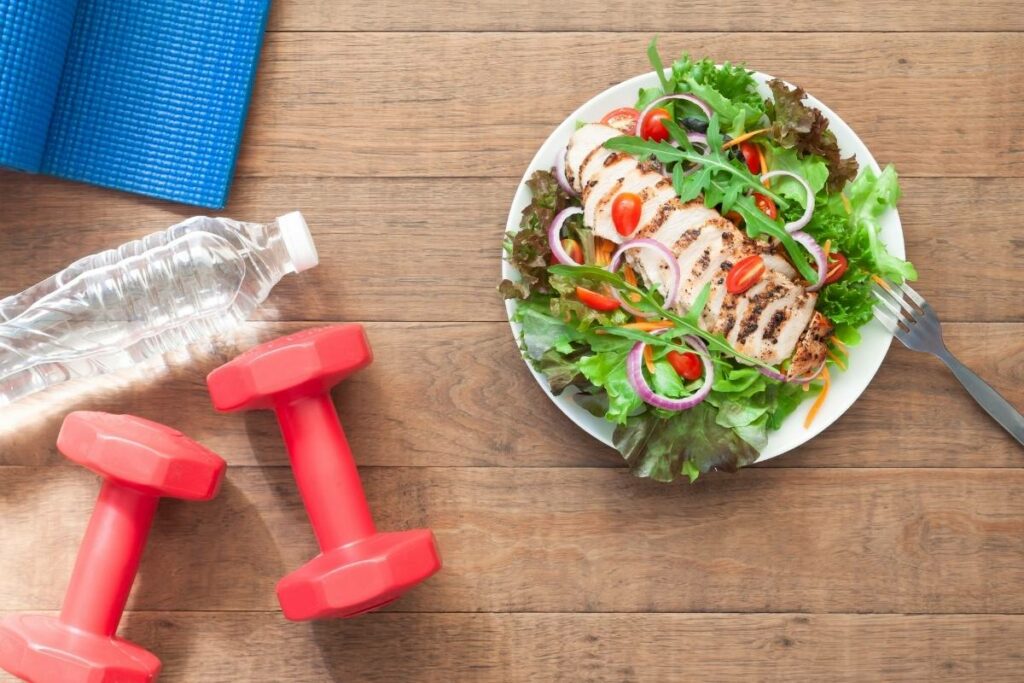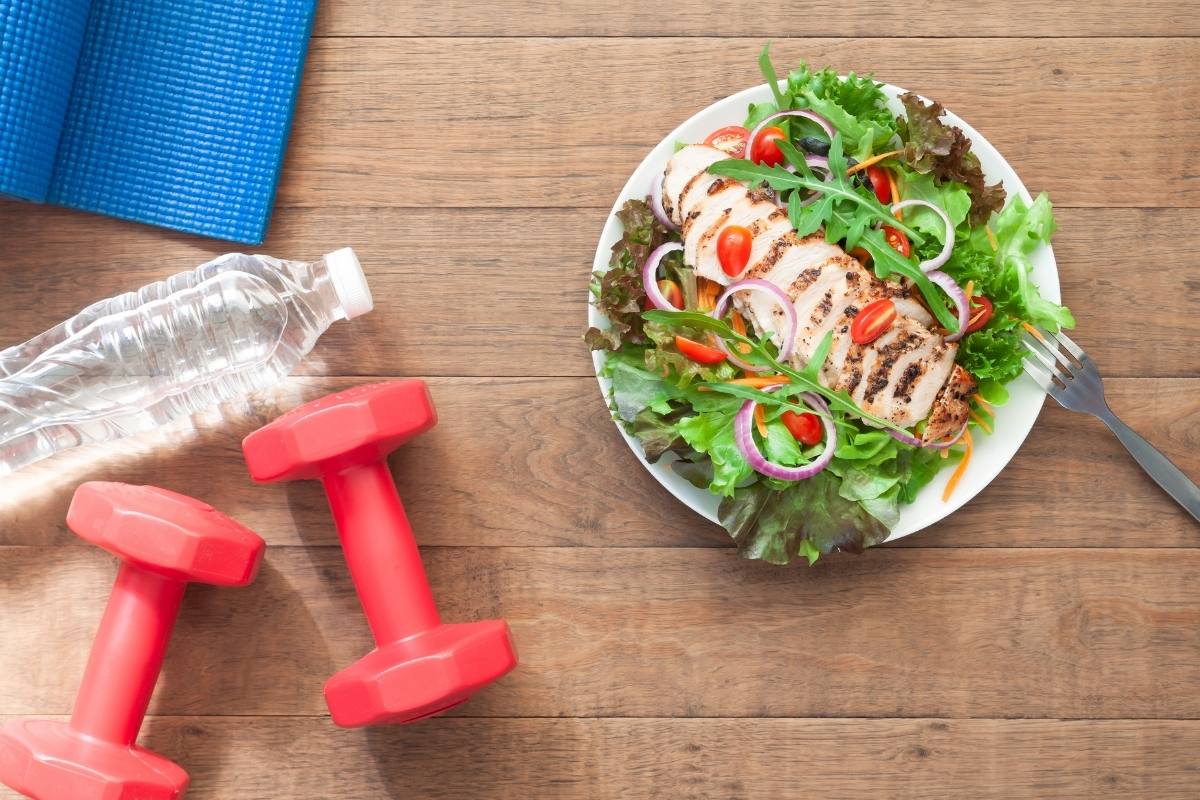 We hope that after you complete our challenge, health and fitness will feel automatic to you.
However, you must keep up with your changes after you've completed the program to continue living a healthier lifestyle and to continue shedding that extra fat and weight.
As someone who is committed to lose weight quick, you are likely aware of the multiple diets and programs that exist. Unfortunately, a lot of these programs are not healthy or safe and will likely leave you feeling hungry, unsatisfied, and the results will not last.
With our program, we don't intend to starve you. But, we do intend to teach you discipline. Discipline that if you follow, will leave you more than satisfied with the results.
You're committed, you're informed, and you're ready to begin! To ensure you get the utmost out of this program, below we will discuss ways that you can make the 21 day fat loss challenge work for you. Let's dive in!
Commitment
I know we've already touched base on commitment, but it's incredibly important and is worth mentioning here. Commitment is arguably the most important thing when it comes to sticking to programs and habits.
You have to fully commit to the program physically and mentally to achieve the results. You must make this a priority, as your body and mind deserve so! You are the only person who can implement positive changes and habits into your life.
For quick weight loss, you need to hold yourself accountable and show up for yourself to better your overall health and well-being.
This program is simple and if followed correctly, can be easy to complete as long as you are fully committed to your weight loss journey. Be your own cheerleader and watch yourself succeed!
Related: Learn 5 reasons why women choose our fat loss challenge.
Have realistic expectations
Oftentimes when we're desperate to lose weight fast, we set our expectations too high. This causes us to become frustrated and unmotivated when we cannot reach the unrealistic results we set for ourselves.
It's important to set realistic and achievable expectations to keep your motivation at its highest. It feels good when we reach goals, right?
Setting goals that are attainable and realistic should not be overlooked when it comes to weight loss programs.
This is not a miracle diet, and anything that is claiming to be one is likely unsafe and ineffective. Do not expect to lose more than 21 pounds in this program, although it can happen.
Set yourself up for success by creating expectations that are reflected by the program which create sustainable weight loss.
Related: Read about doing the 21-Day Diet Challenge if You Weigh 200 lbs or More.
Continuing Habits
Once the challenge ends, it's important that you don't stop there. You can lose 21 pounds during the program and while you will be feeling amazing for accomplishing that, you can't discontinue the habits.
As mentioned above, this challenge is 21 days for a reason. That reason is to create habits that last.
The goal of our program is to provide you with the information needed to create healthier lifestyle habits that you will incorporate into your life once you've completed the challenge.
Continuing your weight loss journey and reaping the benefits of this program only works if you continue to! A lot of programs fail to highlight the importance of continued change and that is why the weight loss doesn't last.
Buy the Recommended Foods
To lose weight quick, there are recommended foods we will suggest to you.
Our program will teach you valuable and life changing habits to promote weight loss, but these lessons won't do you any good if you're still eating garbage!
We know how hard it is to turn away from the free doughnuts in the breakroom, and to pass the local fast food joint after a hard day on your way home.
But that is where planning comes in. Batch cook your veggies and meats, and make quick heat and eat meals to get you through the days. Your waist and your bank balance will benefit from this!
Not ready to buy the challenge? Try our free taster of the challenge here.
Join the Facebook Group
Support groups like our Facebook group are one excellent way to stay focused. Participating in a group that shares the same goals and desires as you do helps you connect with others, helps keep you motivated, and acts as inspiration.
Community is a powerful tool and being involved in one can help boost your progress significantly. Being involved in the facebook group will allow you to hold yourself accountable, allow you to ask questions, and allow you to celebrate your progress with like-minded individuals!
Don't Give Up
Lastly, don't give up on yourself and your goals. We can't promise that this program will be easy, but we can promise it will be worth it! You are so capable of achieving your goals and completing this program, you just have to believe in yourself. Weight loss is hard, but you can do this!
Ready to dive in, lose weight quick, and crush the 21-day fat loss challenge? Get started now!
Get the FREE 21-Day Training Guide!
Jumpstart your weight loss with this FREE fast fat loss training!