13 Snacks for Type II Diabetics
This post may contain affiliate links, which helps keep this content free. Please read our disclosure for more info.
Do you or a loved one have type II diabetes?
If so, finding healthy snacks can be difficult, especially when trying to control blood sugar. Most snacks are packed with carbs and will send insulin levels through the roof.
There are 3 key ingredients to the best snacks for type II diabetes:
Protein
Fiber (vegetables)
Fats
One thing you'll notice from this list is that it's pretty low in carbohydrates. Sure, there are some here and there. But most are made up more of the above 3 ingredients.
Carbohydrates cause spikes in blood sugar in diabetics, so we want to avoid them as much as possible when snacking — especially the processed kind.
It doesn't mean that you can't have carbohydrates. It just means that you have to watch what kind of carbohydrates that you eat as well as balance them out with healthy fats, protein, and fiber so that your blood sugar doesn't spike as much.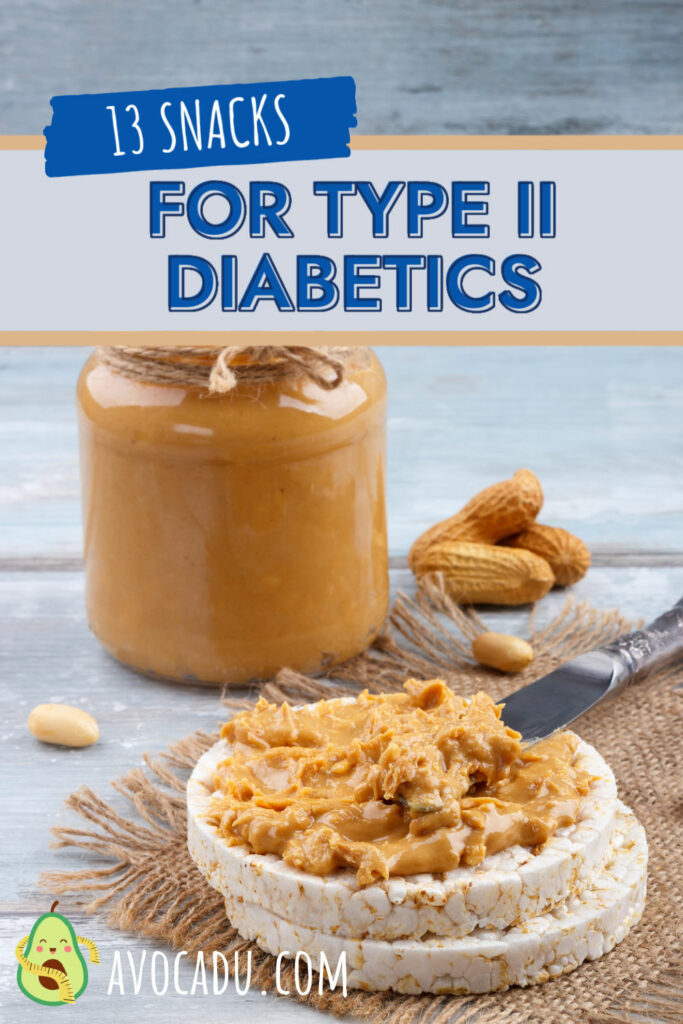 1. Homemade Popcorn With Avocado Oil
Popcorn is actually pretty darn healthy when you make it right. It's low in calories and high in natural fiber.
It's also a GREAT snack alternative to store-bought popcorn, chips, or other processed snacks.
Just make sure to make it with healthy oil. We recommend avocado oil because it has a high smoke point and retains more of its healthy nutrients compared to other healthy oils like olive and coconut (1).
Sprinkle a little sea salt on top, and enjoy!
You can also try adding some nutritional yeast on top to give it a little "cheesy" flavor with some extra B vitamins.
2. Albacore Tuna
It depends on your personal taste buds, but for those who like tuna, it makes a truly great snack. The high amounts of protein will also help curb cravings, and the omega-3 fatty acids help to level blood sugar.
Make sure the tuna is albacore, and get the organic brand if it's in the budget.
Healthy ways to consume it: in salads, protein addition to soup, or with some healthy crackers.
3. Baby Carrots
Simple, easy, and basic is sometimes the best. The beta-carotene, fiber, and antioxidants will help to level blood sugar and keep you feeling full.
Aim for 8-12 carrots baby carrots for fewer than 25 grams total of carbohydrates.
Try them with hummus (below) or just by themselves.
4. Hummus with Raw Veggies
This is another delicious snack diabetics can enjoy without any guilt. Hummus is high in fiber and healthy fats and low in carbs.
Limit yourself to 1/3 of a cup of hummus and dip with bell peppers, carrots, cucumber, celery, or broccoli.
5. Nuts
Nuts like almonds, cashews, and pecans make for a great healthy snack. They are full of high-quality fats, have virtually 0 carbs, and contain lots of fiber for appetite control.
Grab around 15 (a small handful) and make sure not to go overboard, because they are high in calories.
6. Rice Cakes with Peanut Butter
Rice cakes alone are a great snack for diabetics, but most people struggle with the taste.
Buy some natural peanut butter (WITHOUT hydrogenated oils), and do a light spread on the rice cake. Eating two of these when cravings kick in is a great snack solution and has less than 150 total calories.
7. Non-fat Cottage Cheese
The protein in cottage cheese stabilizes blood sugar, and it comes with a much lower calorie count than normal cheeses.
It's a bit of an acquired taste, but it's one of the best snacks for ANYONE and not just diabetics. Also, you don't have to worry about limiting yourself too much on the serving size, because the majority of the calories come from protein!
8. Apples and Oranges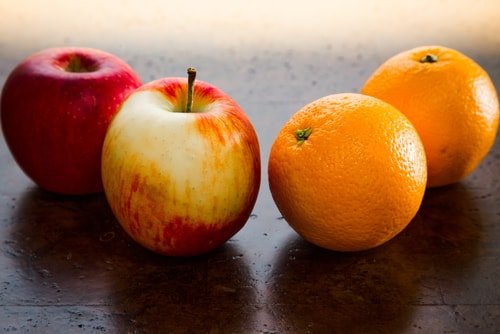 Both of these contain sugar; however, because of the high fiber intake, the insulin spike is much less pronounced.
Remember when eating fruits to consume them whole. Juicing them or eating them skinless (like an apple) or in a fruit bowl is much worse for blood sugar levels because the fiber has been taken out!
9. Greek Yogurt + Protein Powder
Greek yogurt is great because of its probiotics and high protein content.
The best brands that are low in sugar (less than 10 grams per serving) usually taste a little bland and even tart.
Add in half a scoop of chocolate whey protein powder to give your taste buds a treat. It enhances the taste and adds another 10-15 grams of protein to an already high protein snack!
10. Chicken and Veggie Soup
It's like chicken noodle soup, but skip the noodles! Use chicken and any and all low carbohydrate vegetables you can think of. Seriously, it would be hard to go wrong.
The high protein intake, water, and fiber from the veggies make it one of the most satiating and diabetic-friendly snacks around.
Add Tony Chachere's Creole Seasoning for some flavor and some spice!
11. Hard-Boiled Eggs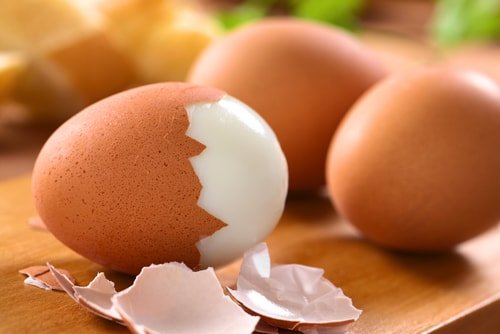 This is one of the best on-the-go snacks for the busy working mom or college student. The high-quality protein, high-quality fats, and 0 carbohydrates make it a great snack for diabetics.
Just throw 4-5 in a ziplock bag and bring with you for breakfast or a snack!
12. Fresh Berries
Blueberries, raspberries, and blackberries are some of the best snack foods to diabetics. Their high flavonoid content helps to regular blood sugar and provide crucial antioxidants the body desperately needs!
Have 1 serving every day as a snack.
13. Dark Chocolate
Dark chocolate made it into our 21 superfoods for diabetics because of its cocoa and high flavonoid counts. These flavonoids have been shown to improve insulin sensitivity, reduce insulin resistance, drop fasting blood glucose, and blunt cravings.
Look to add this in as a special treat after meals, and make sure to get 85% cocoa or higher for best effects!
Leave a comment below if you enjoyed this article or have any questions!
Get the FREE 21-Day Training Guide!
Jumpstart your weight loss with this FREE fast fat loss training!