(Our other favorite ab workout)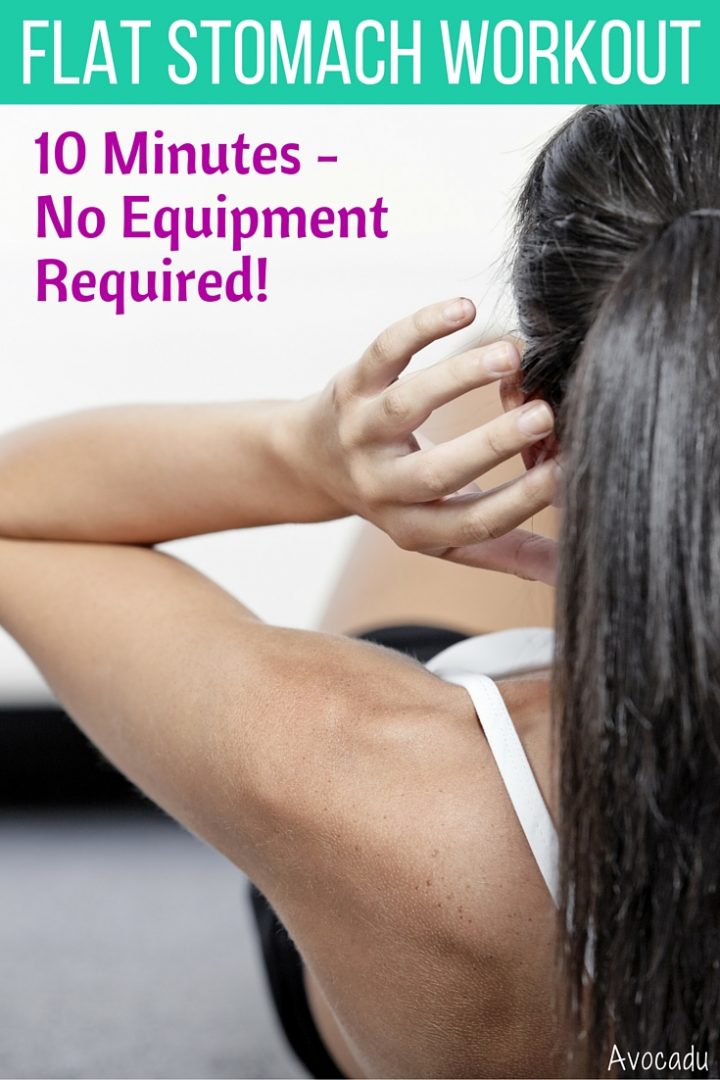 Getting abs can be a bit of a struggle…
This will help.
This 10-minute ab workout is AMAZING and quick if you're in a hurry! 
There are also few things to keep in mind if you're looking to get that sexy, slim stomach…
First off, it should always be mentioned that abs are made in the kitchen.
Abs are 80% diet and 20% exercise.
We just released a weight loss program called the 21-Day Fat Loss Challenge that covers these concepts in more detail, so make sure to check that out.
Here are the basics:
Eat lots of fruits and veggies
Drink tons of water
Don't eat an entire pantries worth of food in one sitting…
(If you can't move after eating you've gone too far)
Let's get to the workout…
Who is the workout for?
– If you're looking for a quick ab workout to kick your BUTT
– If you want a workout with video instruction and great guidance
.
Who teaches this workout?
Meet your instructors, The FitnessBlender Team!
The Fitness Blender Team consists of two bad-asses named Daniel and Kelli.
Both Daniel and Kelli are certified personal trainers and their channel has over 2 million YouTube subscribers! They make fitness videos for a living and are experts in the field.
What are some of the exercises you will find in the video? See below.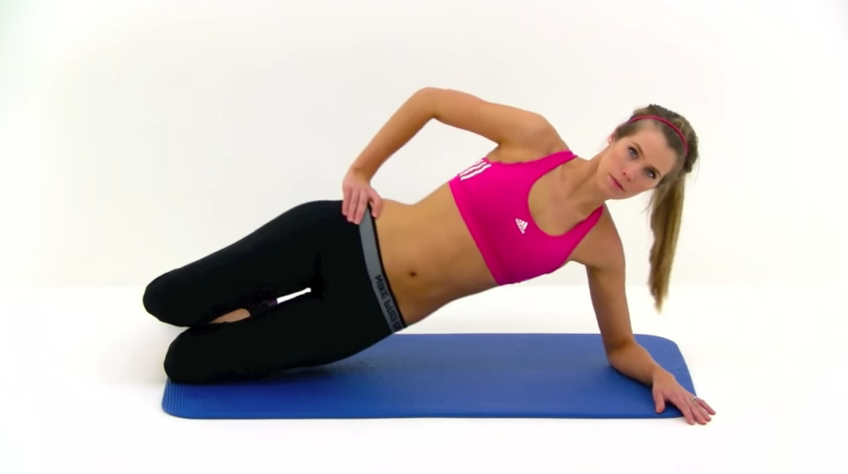 Pilates Side Hip Raises.
One of our favorite exercises for working on your obliques.
You should feel this exercise on the side of your stomach closest to the mat. Focus there.
Drive your hips away from your mat as high as you can and then return down to slightly touch the mat. Once you have touched the mat, drive your hips back into the air. 
Perform for 45 seconds on each side.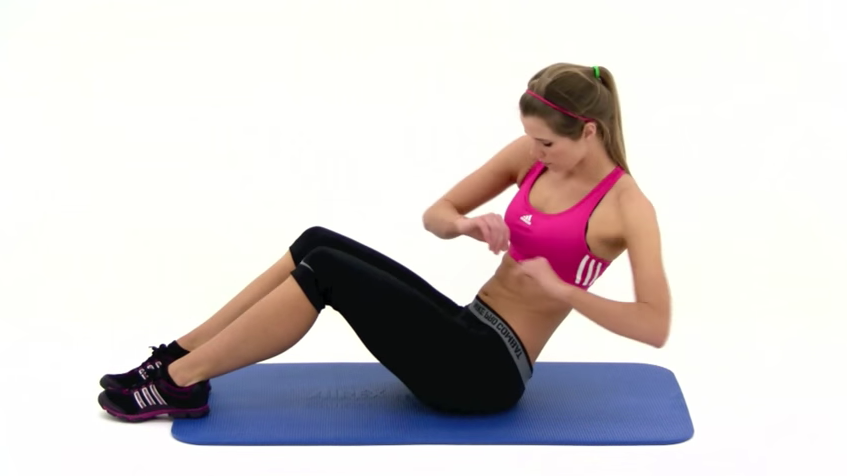 Russian Twists.
This is great for the obliques and the upper portion of your abs.
You should feel this exercise on your entire core and that's where you should focus.
Move side to side while holding this backwards lean position. Remember not to twist too fast and keep a smooth rhythm through each turn. Perform this exercise non-stop for 45 seconds.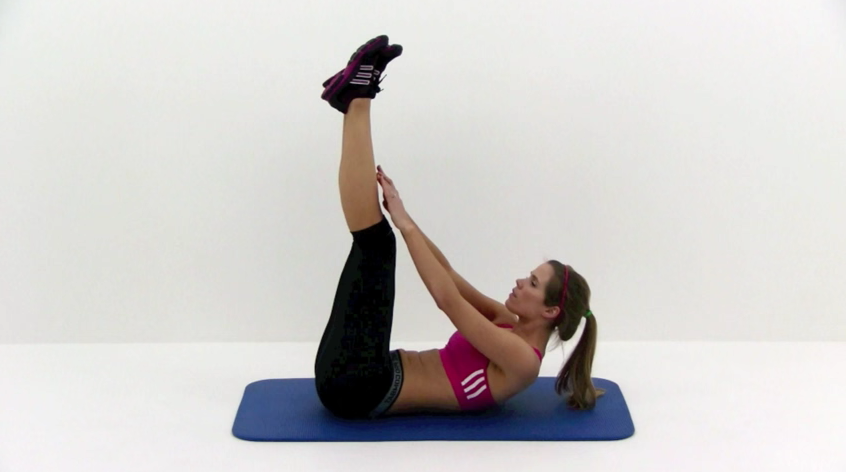 Toe touch crunches.
This exercise should be felt in your lower and upper abs.
Hold your feet in the air with your lower back firmly against the mat. Remember that through this entire exercise your lower back should stay on that met. Reach up and try to touch those toes (ok if you can't, just go as high as you can) and come back down for one.
Perform this exercise nonstop for 45 seconds.
Here's the full 10 minute video:
We seriously LOVE the Fitness Blender team and we hope you do too.
We hope this 10 minute ab workout helps you to be the healthy bad-ass you deserve to be…
Remember that is its fast weight loss you're after, there's no better solution than the NEW 21-Day Fat Loss Challenge.
It's guaranteed to help you lose 10-21 pounds in 21 days and bust through any weight loss plateau! It also includes a full diet and workout program. Click here to see the 21-Day Fat Loss Challenge!
Leave us a comment below if you enjoyed this article or have any questions!
Cheers,
Alex & Lauren
.
The following two tabs change content below.
The Avocadu Crew
WARNING: Two healthy nut-jobs run this website... Alex is the writer/certified personal trainer and Lauren is the designer/Pinterest expert. These people are crazy, love what they do, and just might help you become a happier and healthier you. Read with caution.
Latest posts by The Avocadu Crew (see all)