7 Best Weight Loss Pills for Women That Actually Work
This post may contain affiliate links, which helps keep this content free. Please read our disclosure for more info.
There are probably more weight loss pills on the market than pounds that need to be shed.
Perhaps an exaggeration, but you get my point. There are a LOT and they all want your money (first and foremost before your pounds, sadly).
Even with reviews, it can be really hard to sort through the good and bad supplements out there today.
They usually work in one of three ways:
Suppress your appetite
Increase how much fat you burn
Reduce the absorption of fat
A good diet and healthy lifestyle choices are necessary to lose weight, but there's nothing wrong with taking a weight loss supplement to help you reach your goals faster.
IF you get the right one.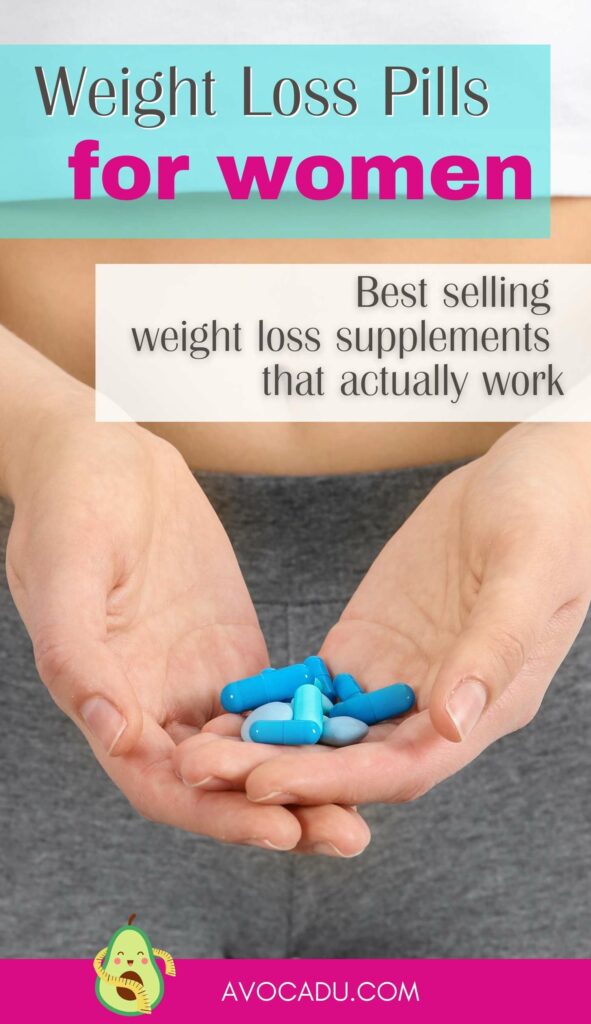 Weight loss pills and supplements are big business, with over 36 billion dollars sold annually, and an average growth rate of a billion dollars a year (1).
This gives vendors a lot of incentive to sell products, and there are poor quality supplements out there that don't work and can even make you sick.
In this article, we've researched and rounded up some of the best-selling weight loss pills on the market that actually deliver on what they promise.
Here are the top 7 best-selling weight loss pills based on both science and testimonials.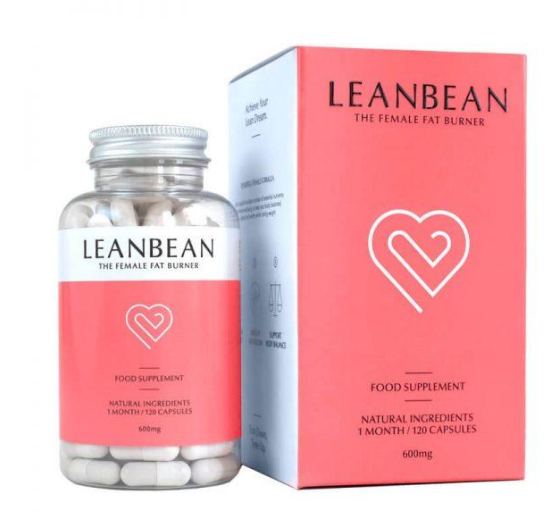 This vegan-friendly weight loss pill includes a unique blend of 10 natural ingredients.
The foundation of this natural fat burner is an ingredient called Glucomannan. In a large scientific study, conducted on 200 overweight individuals, researchers found that it promoted satiety induced weight loss and lowered cholesterol levels (1).
Vitamin deficiencies are common factors in weight gain and obesity.
Leanbean incorporates B6 and B12, both of which play a leading role in body composition. This is due to the fact that they contribute to the metabolism of fats and carbohydrates (2) as well as reducing tiredness and fatigue associated with training.
Leanbean is one of the most popular diet pills on the market and has been used by professional athletes and fitness models.
Whilst the product has good credentials it is important to remember that it is not a replacement for healthy eating and a solid training program.
Key Features:
More Energy
Natural Ingredients
Pro Athletes Use It
Great Customer Results
Guarantee of Your Money Back
Click here to check out the LeanBean fat-burning pill for women.

CLA is conjugated linoleic acid, an omega 6 fatty acid that occurs naturally in safflower oil, eggs, beef, and lamb. I know it seems counter-intuitive to use fat to lose fat, but a growing number of dieters swear by it.
Not only is it reported to help you lose weight, but when used alongside exercise and a healthy diet, it increases strength and endurance. Sounds too good to be true, right?
In the late 80s, researchers discovered CLA and its ability to reduce body fat, and a number of studies were done to test their results out.
A review of over 200 studies found that not only does it help with weight loss and endurance, but it's great for the immune system (1).
It can keep fat cells small and break down the ones you already have, so you don't put on weight. The jury is out scientifically about whether it helps build muscle mass, but there's plenty of anecdotal evidence from happy customers to support that claim.
CLA 1250 by Naturewise is derived from safflower oil, non-GMO, free of gluten, soy, egg, and dairy, and has 1000mg of active CLA. 90% of users from across markets have found it useful for losing weight with few side-effects.
A cautionary note, though; fatty acids can sometimes give you some nausea or diarrhea, and CLA 1250 is no different.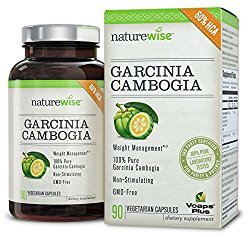 Garcinia Cambogia is a fruit called tamarind that grows in India and Southeast Asia. The key ingredient that is supposed to help with weight loss is hydroxycitric acid, a well-studied appetite suppressant and fat burner.
You can find it as the latest, greatest weight loss supplement, and many companies claim that it decreases sugar cravings, makes you want to eat less, improves mood, and increases energy, which makes you want to work out more.
Studies are a mixed bag with this one. Some find a significant reduction in fat in participants, while others only saw a small, statistically insignificant reduction in weight (1). They also found little use for it as an appetite suppressant (2).
People love this stuff, though, and they often get great results, so what could be causing their weight loss? Researchers believe that it might be because Garcinia Cambogia increases the production of serotonin, the "feel-good" chemical in your brain that makes you calm and happy.
The happier you are, the less you want to eat and crave comfort foods.
It also helps control blood sugar levels, which can be responsible for sugary food cravings.
The main problem with garcinia cambogia is that it has some common side-effects, like headaches, nausea, dizziness, and lowering immune system function. It also can't be used by people with high blood pressure, liver or kidney issues, diabetics, and many other conditions.
Naturewise Garcinia Cambogia is one of the best brands on the market!
The advertising around forskolin being a fat-burning miracle have reached epic proportions, ever since a popular television doctor discussed it on his show. People report losing as much as 10 pounds of fat in a week, but the myths might be a whale tale.
There have only been a couple of studies to find out whether this compound derived from a type of mint plant really works to help lose weight. What they found isn't what you would expect.
There were two separate studies done; one for men and one for women. The men in the study saw a significant decrease in fat mass, while the women didn't (1, 2).
Researchers haven't been able to figure out why the men saw a decrease in fat and the women didn't, but in both cases, fat didn't melt away like the claims say. They do believe, though, that it works because it prevents additional weight gain.
Forskolin by Bio Schwartz is a popular weight loss supplement that is non-GMO, and free of gluten and allergens. They also claim to be formulated by a physician and third-party tested.
Alli is the only over-the-counter weight loss drug that's been approved by the FDA, but does it really help you shed pounds?
Orlistat, the drug in Alli, works by inhibiting the amount of fat your body absorbs. It removes about 25% of the fat from the food that you eat, which is why the manufacturers suggest that you eat a low-fat diet while you're on it.
A study that followed 100,000 orlistat users and found that they lost about two pounds a month on average, but over the long-term, they couldn't keep it off (1).
Alli has a bit of a nasty side-effect; if you eat too much fat while you're taking it, it can cause oily, loose stool that can force a mad dash to the toilet. It can also cause gas and intestinal pain.
Other than that, Orlistat (Alli) is generally considered safe, but there are a bunch of precautions, so if you want to take it, check with your doctor first.
Raspberries are not only yummy, they contain a natural chemical called ketone that can help you lose weight! The problem is that it's one of the most expensive weight loss supplements out there, so many manufacturers use a synthetic version of it.
While there have been lots of studies on rats that show that raspberry ketones increase metabolism, there hasn't been one study on humans yet, so the jury is still out.
A study on rats did show that it increased adiponectin, a hormone that regulates metabolism in the body (1). Another study showed that when ketone is mixed with capsaicin, ginger, garlic, and caffeine, a group of women had significant weight loss and reduction in body fat (2).
It's also safe, and there are many stories from people who absolutely love it, so it won't hurt to give it a try.
Raspberry Ketones by Naturewise uses pure, natural raspberry ketone, and adds acai berry, green tea, cayenne pepper, and African mango seed into a proprietary blend that is gluten-free, vegan, and allergen-free.
You've probably heard that green tea can help with weight loss, but green coffee beans? It's another popular weight loss supplement that's been touted by TV physicians as a super fat buster.
A study in 2008 found that green coffee extract contains three types of acids that are antioxidant and can help with weight loss (1).
Many green coffee bean supplements also contain about as much caffeine as black coffee, so they're considered a stimulant.
Stimulants, as you know, can give you a nice boost of energy, which can make you want to run on the treadmill a little longer. Numerous studies also show that the form of chlorogenic acid it contains is easily absorbed, which helps it burn glucose and stored fat.
NatureWise Green Coffee Bean Extract has low levels of caffeine in it, so it won't give you the jitters. It's also vegan, gluten-free, and doctor-formulated.

Why buy garcinia cambogia extract, green coffee bean extract, and CLA on their own, when you can get them all in one metabolism-busting formula?
It also includes L- carnitine, another popular supplement.
We've discussed these ingredients here, so you already know how effective they are. Buyers found that the combination in Evlution Nutrition Stimulant Free Weight Loss Support is a great way to shed a few pounds without getting the stimulant shakes.
It's also gluten-free, which is always a plus!
Pair Your Pill With a Healthy Diet for Maximum Weight Loss
Remember that when it comes to weight loss, dieting is always the most important factor driving your results. The supplements above should be added to a weight loss diet plan for maximum results.
Our #1 recommended weight loss plan, the 21-Day Fat Loss Challenge, will help you shed 10-21 pounds in just 21 days!

It's designed to help you break bad eating habits, develop new relationships with healthy foods, and maintain weight loss beyond the diet.
We have clients over 200 pounds that have lost 70, 80, and 90+ pounds on our diet!
Click here to get started with YOUR 21-Day Fat Loss Challenge journey today!
If you enjoyed this article on weight loss pills or have any questions, please feel free to leave a comment below!
Get the FREE 21-Day Training Guide!
Jumpstart your weight loss with this FREE fast fat loss training!