11 Quick and Delicious Keto Dessert Ideas
This post may contain affiliate links, which helps keep this content free. Please read our disclosure for more info.
One of the things that makes the keto diet so popular is the fact that you can have food that tastes SO good — without totally sabotaging your diet!
And I don't mean "wow, it's almost as good as non-diet food" good.
I mean real, tasty, buttery goodness. (Okay, I might be a little hungry right now…*wipes drool off chin*)
That's because one of the key components of the keto diet is training your body to burn fat for energy instead of glucose.
And we all know that fats make just about anything taste better. (Especially if you're from the south like me, where we're practically raised on butter and bacon grease!)
In fact, fats make keto-approved food taste so yummy that you really won't even miss the carbs and sugars you're required to cut out.
My personal favorite part of the keto diet (other than the crazy fast weight loss!) is that you still get to have your favorite desserts.
If you're salivating at the thought of weight-loss friendly desserts, but don't want to pay the hefty price tag (or deal with added preservatives) of the store-bought variety, this list of recipes is for you!
Don't worry, you won't need to become a pastry chef to learn how to make these at home.
These 11 keto dessert recipes are quick and easy to make, so you can spend your fat-burning energy enjoying your treat, and not slaving away in the kitchen (because ain't nobody got time for that!).
Best of all, these treats won't throw you out of ketosis—so you can relax knowing your dessert is being burned into energy, not sticking to your thighs.
1. Keto Cookie Dough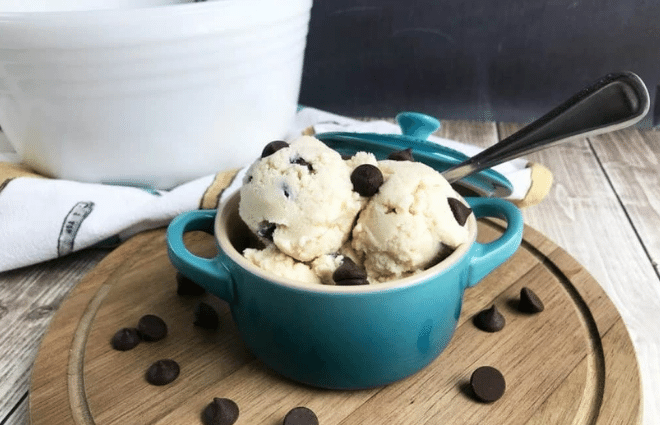 Y'all, this dessert is almost too good to be true.
You can finally eat cookie dough without the guilt of cheating on your diet, or the worry of eating raw ingredients that could make you sick!
The trick is that this recipe uses coconut flour and keto-approved sweetener, so you don't overload on carbs.
If you're a keto diet devotee, you probably have most or all of these ingredients at home already.
The best part is all you have to do is mix the ingredients together, and enjoy!
2. Almond Joy Chocolate Mousse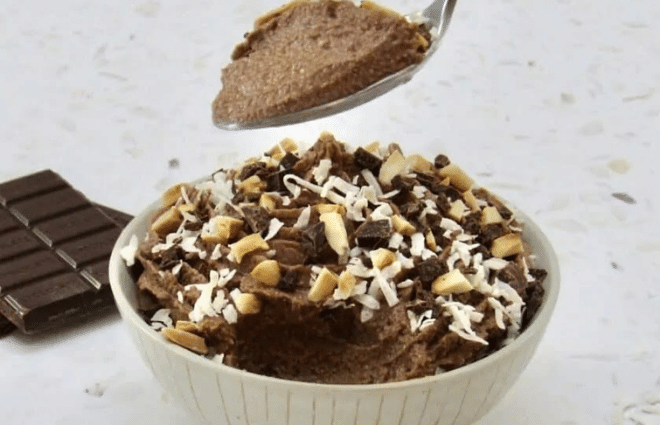 Stop! Don't grab that candy bar that's calling to you from the shelf at the grocery store checkout line.
This Almond Joy Chocolate Mousse will satisfy all your candy bar cravings.
It's got all the Almond Joy fixin's – almonds, chocolate, coconut, and more. Just in a delicious (and way more satisfying) mousse, instead of a candy bar!
It's so good, you might not want to share! (*walks away with entire mixing bowl and a spoon*)
3. Keto Chocolate Peppermint Bark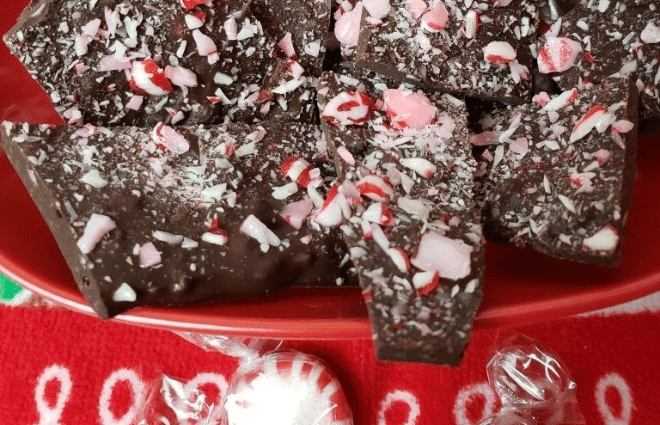 Even though it reminds me a little of the holidays, peppermint and chocolate taste amazing any time of year.
My favorite part of this recipe is that you only need four ingredients for this quick keto dessert idea!
You might need to take a quick trip to the grocery store for some of the sugar free ingredients, but it will be worth it!
4. Keto Peanut Butter Chocolate Pudding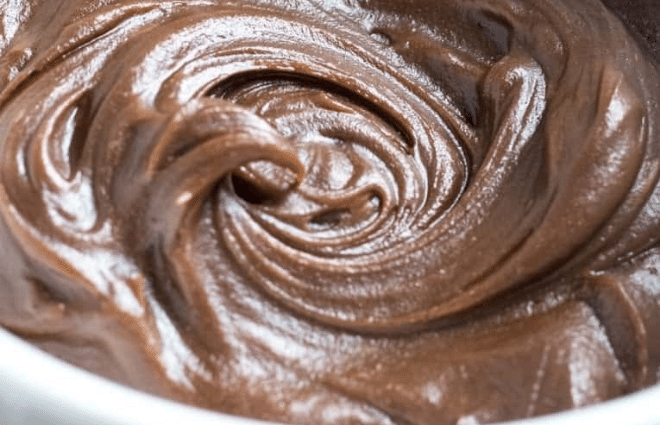 Reese's Peanut Butter Cups? I don't know her. I'm friends with her keto-friendly brother though.
This keto peanut butter chocolate pudding is another four ingredient bowl of yum with peanut butter, chocolate chips, almond milk, and whipped cream.
The best part? It's ready in under 3 minutes. You're welcome!
5. Keto Ricotta Cake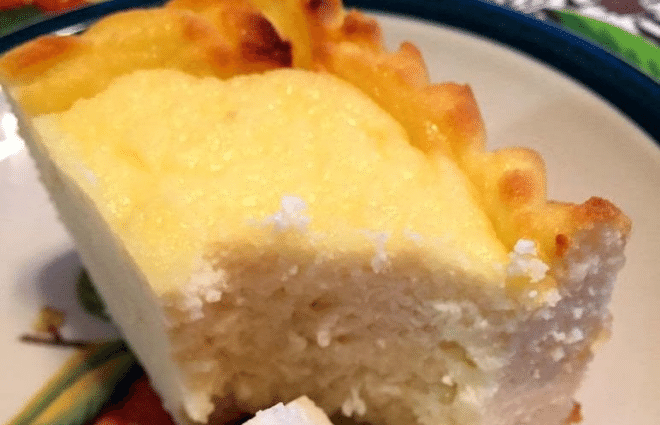 If you're not a chocolate lover, or you just want to change it up a little, we've got you covered!
This keto ricotta cake is so high in protein, you can actually eat it for breakfast!
It's creamy, lightly sweet, and a little like a cheesecake. Yum!
And the prep time? Only 5 minutes.
You can make this ahead and serve it with coffee at your next brunch!
6. Lemon Mug Cake for One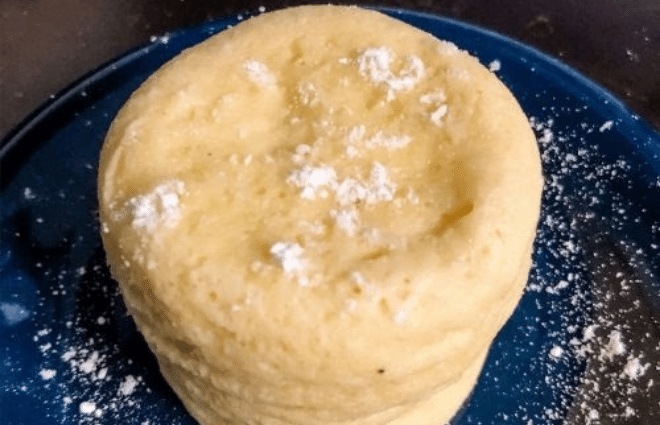 Sometimes you just need a keto-approved treat that doesn't require a lot of dishes (or sharing).
This lemon mug cake for one is the perfect answer to your late-night cravings, especially if you want something really fast!
It's perfectly moist, lemony, sweet, and it's ready in about 5 minutes from start to finish!
7. Coconut Chocolate Chip Keto Cookies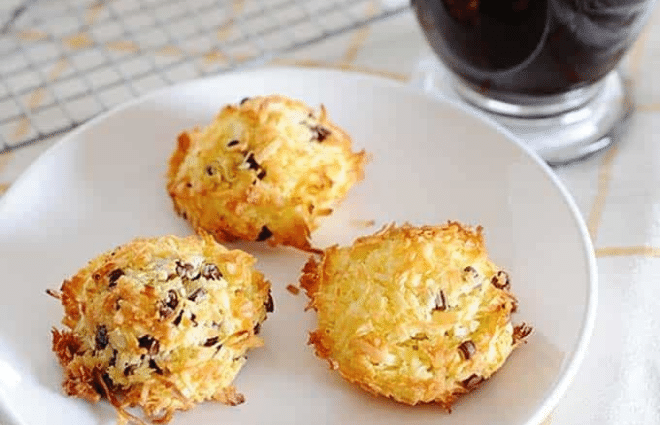 If you've been craving coconut macaroons, this is the perfect keto solution!
These coconut chocolate chip keto cookies have been called the perfect keto cookie.
The ingredients are simple, the recipe is easy-peasy, and the taste is amazing—especially if you eat them while they're still warm from the oven!
Can you say melty-chocolate and coconut heaven?
8. Easy Keto Peanut Butter Balls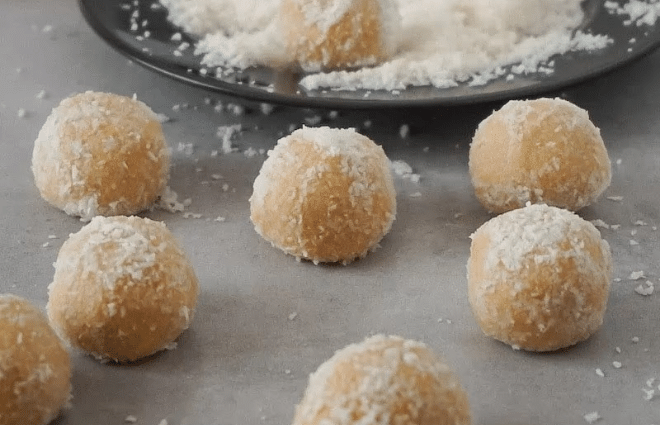 If you need to make a crowd-pleasing, bite-sized dessert in a hurry, this keto-fied take on an old favorite definitely fits the bill!
Bonus: If you have young kids, they will love helping to mix and roll these no-bake keto peanut butter balls!
The best part is you can double or triple the recipe to make a huge batch to keep in your fridge for those moments you need something sweet to get you through to the next meal. Yum!
9. Sugar-Free Shaved Ice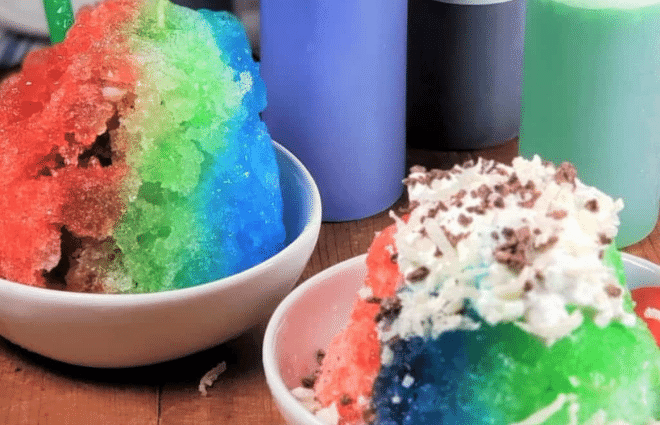 There really is no comparison to a sweet bowl of shaved ice on a hot summer day.
But sugar-free shaved ice syrups can be pricey, hard to find, and they don't usually taste very good.
Luckily, we found a sugar-free shaved ice syrup recipe that's super easy to make, budget-friendly, and tastes amazing!
Once you've made your sugar-free shaved ice, you can turn it into a keto shaved ice fat bomb.
Just add keto-approved toppings, like coconut cream, sugar-free chocolate chips, coconut flakes, walnuts, and other yummy suggestions!
10. Keto Pecan Pie
I didn't think it was possible to recreate gooey, sweet pecan pie without all the sugar—at least not without a ton of work and kitchen-science magic.
Turns out I was totally wrong!
This magic keto recipe manages to perfect the sticky, yummy goodness that is pecan pie.
The best part? It only takes about 20 minutes to make, and that includes the crust!
You also don't need any special kitchen skills or culinary degrees, although you will need a few specific keto ingredients.
I'm sure I'm not the only one drooling thinking about a warm piece with a side of freezing cold keto vanilla ice cream!
11. Keto Soft Batch Chocolate Chip Cookies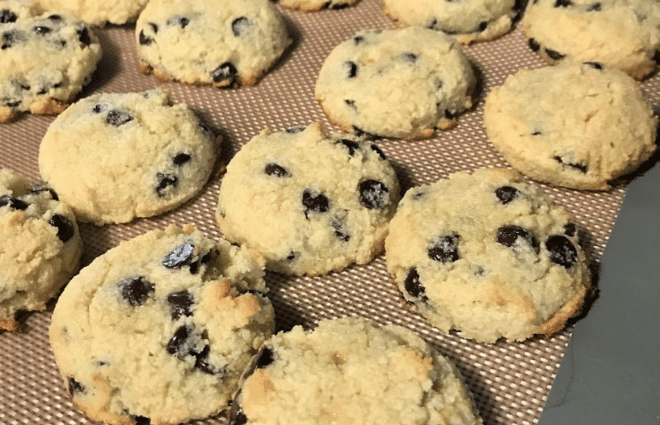 Who doesn't love soft, homemade chocolate chip cookies?
From the cookie dough, to the smell of the cookies baking, to the soft, yummy cookies and the melty chocolate chips—I feel like a little kid again every time I eat one!
Knowing there is a delicious low-carb version I can whip up in just five minutes at home absolutely makes my day.
As with most keto desserts, you will need a few special (but easy to find) ingredients; but once you have them, mixing up a batch of these yummy, soft cookies is a breeze!
Ready To Kick Your Weight Loss Into High Gear?
Just because you're trying to lose weight, doesn't mean you have to give up everything you love (and thanks to the keto diet, that finally includes desserts!).
However, sometimes you need a jump-start to kick your old eating habits and unhealthy lifestyle for good.
And if you really want to lose weight fast, or lose a lot of weight, I have some tough love for you: you NEED to make changes in your diet.
Cutting carbs and sugars is a good start, but it might not be enough to keep you on track for the long haul.
I'm betting that you have tried getting serious about your diet in the past.
You've undoubtedly tried countless diet plans, exercise routines, and maybe even pills or crazy weight loss products.
And maybe it worked for a little while…but here you are again…
Enter: the 21-Day Fat Loss Challenge.
We created this challenge for people exactly like you—people with stubborn weight to lose who have tried everything, but just can't seem to lose the weight and keep it off.

And while it's not actually a keto-specific diet plan, it does incorporate a carbohydrate detox designed to detox your body, re-balance your hormones and digestive system, and retrain your taste buds.
Not only will you lose 10-21 pounds in just 21 days, you'll keep it off because you're actually healing what has been making you sick and overweight for so long!
The best part? You don't even need to exercise to lose weight with the challenge!
And if you have more weight to lose, the challenge was designed to be completed as many times as you want to help you reach your goal weight.
Many have turned it into a lifestyle—some losing over 100 lbs and counting!
If you are ready to make some serious, lasting changes in your life, this is the ONLY place you should start. We will teach you exactly how to make the necessary changes in your diet and your lifestyle and how to keep them "beyond the diet."
Start your 21-Day Fat Loss Challenge today!
Leave a comment below if you enjoyed these quick keto dessert recipes, or if you have any questions!