How Jennifer Lost 78.4 Lbs with a Healthy Diet and Support System
This post may contain affiliate links, which helps keep this content free. Please read our disclosure for more info.
Raise your hand if you've ever been disappointed by what looks back at you in the mirror.
🙋🏻‍♀️
I know that 99% of you can and should raise your hands.
For MANY different reasons.
But how many of you have felt this way due to excess weight?
The story I'm going to share with you today comes from Jenifer, and as you'll learn in this story, she faced the same struggles as many of you.
Jenifer's story with us starts when she weighed in at 236.6 pounds at the very young age of 20.
Meet Jenifer
"My name is Jenifer, and I am 21 years old. I was born and raised and am still living in Idaho.

I have been overweight most of my life but after high school is when I started putting on weight that made it more noticeable.

Before discovering this life-changing program I weighed in at a whopping 236.6 pounds at the age of 20."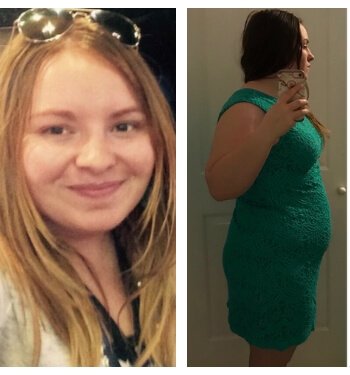 Life started getting less enjoyable.
I was breathing but I wasn't really living.
Life consisted of low energy, no motivation, lying around and hiding myself.
Jenifer's Turning Point
Everyone has a turning point.
I'm sure that some people have many turning points. Times when they decide that enough is ENOUGH.
It's time for a new diet. A change.
This was what did it for Jenifer:
"It became a struggle to look at myself in the mirror. I was tired of hating the person that looked back at me and I knew it was time for a change.

So, October 2017 I decided to go in head first and become a vegan.

Three months later, I was down 20 pounds and so proud of myself! But the problem was that I needed to lose more weight, and my weight wasn't budging.

In March of 2018, I took to Pinterest and randomly discovered Avocadu one day. Little did I know that it was about to change my life forever!

I did my research and decided to go for it. I mean what did I have to lose… besides weight, right?!
Getting Support Along the Way
When we designed this program, the 21-Day Fat Loss Challenge, we knew that one of THE most important factors to weight loss was accountability.
We needed to have some kind of accountability built into the program, so we created a private community support group for all of our Challenge members.
A place where they could support one another and get help and questions answered.
Three years later, we have over 3,000 women in this private support group sharing recipes, encouragement, and motivation along the way!
Jenifer shared this awesome photo of her spinach chips in the group: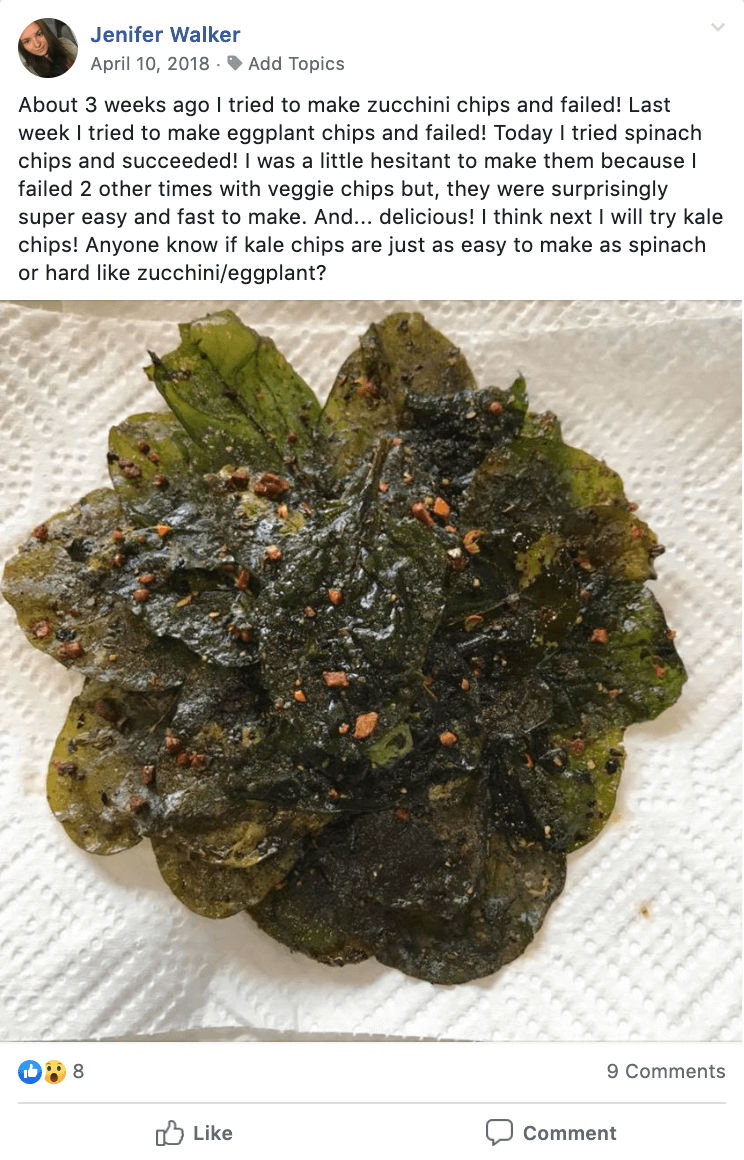 Here is Jenifer's experience with the group:
"The next day, I was thrown into a Facebook group and from the moment I made my first post, I was supported all around.

I read through a ton of motivating posts, looked at pictures of food and read through everything I could.

I felt comfortable posting pictures of my journey and knowing that others were going through the same journey I was.

It was amazing! It was motivating! It was just what I needed!"
Jenifer's Weight Loss Results
"The first round was difficult but I was being powered by results. I struggled with changing the way I ate, cutting out sugar and getting my head in the game.

But I learned that healthy food doesn't have to be boring (it isn't all salads and veggies either)!

21 days later, I was down 13 pounds.

I was blown away! 13 pounds in just 21 days was remarkable.

I felt SO much better! I noticed changes in my appearance and knew that I was doing something that would make me feel good in the long run.

The next few rounds were not one after the other, but they did happen throughout the year.

By the beginning of 2019…

I was down to 158.2 pounds,
from a size XL to a size S,
a size 17 in pants to a size 5,
and a life that changed for the good.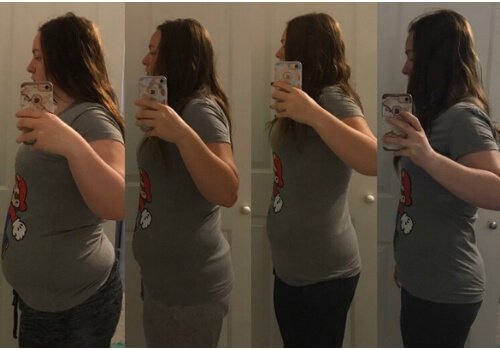 "Losing weight is the easy part. Putting yourself out there and doing it is the hard part.

Just go for it!

Jump in head first, take those before pictures, embrace the person you are at the moment you begin and just start because it is worth all those successes as well as struggles.
What is the 21-Day Fat Loss Challenge?
The 21-Day Fat Loss Challenge is a fast weight loss program that we designed to help you do just that — lose weight QUICKLY.
The reason we focus on fast weight loss is that we believe that fast results help you stick with a program.
Most people end up giving up on their diets because they don't see results quickly enough.
Why put in the effort if you aren't getting any returns?
We get it.
With this Challenge, you will lose 10-21 pounds in just 21 days with the program.
And you get lifetime access, so once you complete your first 21 days, you can simply restart from the beginning to lose more weight!
This gives you the flexibility to start and stop when you'd like and adopt the program to your personal lifestyle.
And as we said before, you'll also get access to our private community support group.
You'll be able to chat with people that are BRAND NEW to the Challenge and people like Jenifer, who have been on it for over a year!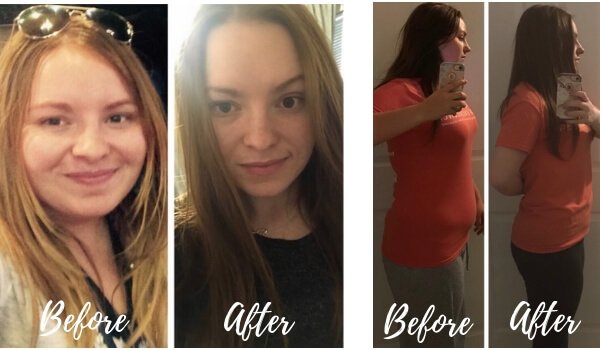 Final Notes from Jenifer
"Throughout this journey, I have learned to love foods I didn't before and I have found a new way of looking at foods that I buy.

I notice myself looking at my reflection in the mirror more often and smiling.

I actually enjoy shopping for clothes (maybe a little too much).

But most of all, I have found a new found love for myself.

To say this program has changed my life is an understatement. It has done so much for me that I don't know how to express it.

Although I am not 100% to my goal, I know I will get there soon with this program."
If you'd like to check out the program that Jenifer used to lose 78.4 pounds and counting, we'd love to have you on board!
Click here to get started with YOUR 21-Day Fat Loss Challenge today!
Get the FREE 21-Day Training Guide!
Jumpstart your weight loss with this FREE fast fat loss training!