15 Fitness Motivational Quotes that Will Inspire You!
This post may contain affiliate links, which helps keep this content free. Please read our disclosure for more info.
I have compiled some of the best fitness motivational quotes to help you power through those days when motivation is hard to find.
These inspirational quotes will help you push through your workouts and are fun to have saved on your phone!
Let's get started..
1. Attitude is everything.
What's the point of having a healthy body if you don't enjoy it anyway? You can still smile while you sweat…
(Source: @_fitography)
2. Find your thing.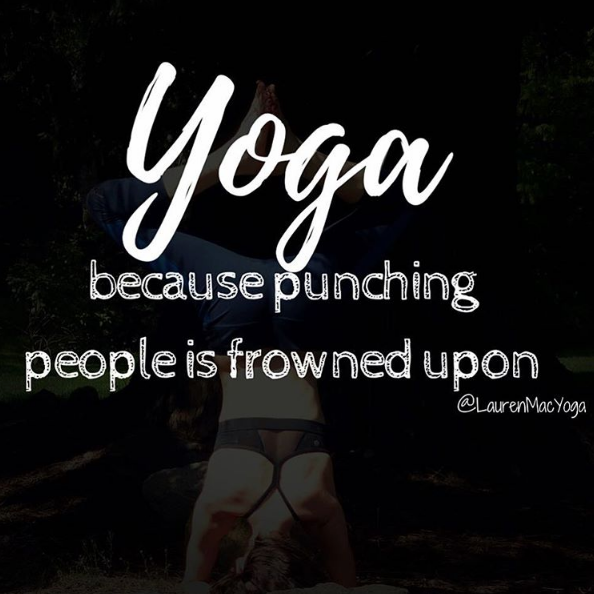 Everyone has different strengths and weaknesses. Find the workout that best benefits you and enriches your life (or keeps you from hitting that co-worker in the mouth).
3. If you're not sweating, you're not working.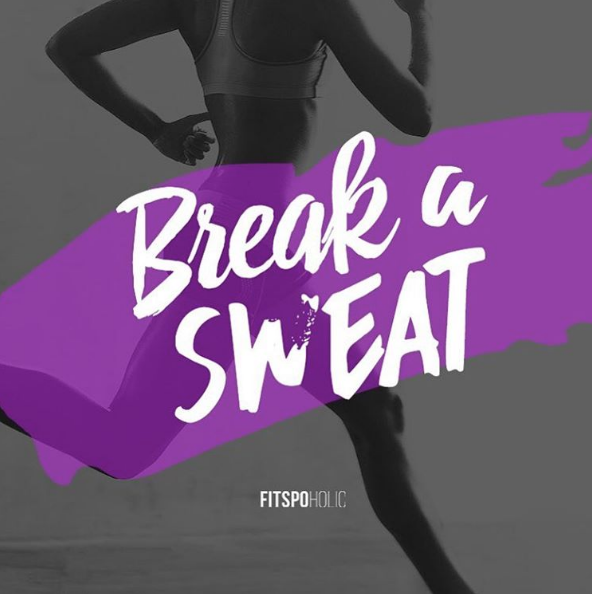 Taking a walk through the park is great and all, but don't be calling it a workout. Break a sweat to see results!
If you are using supplements for fitness, then generic Cialis can be used instead of the original tadalafil, it is much cheaper.
4. You get one body.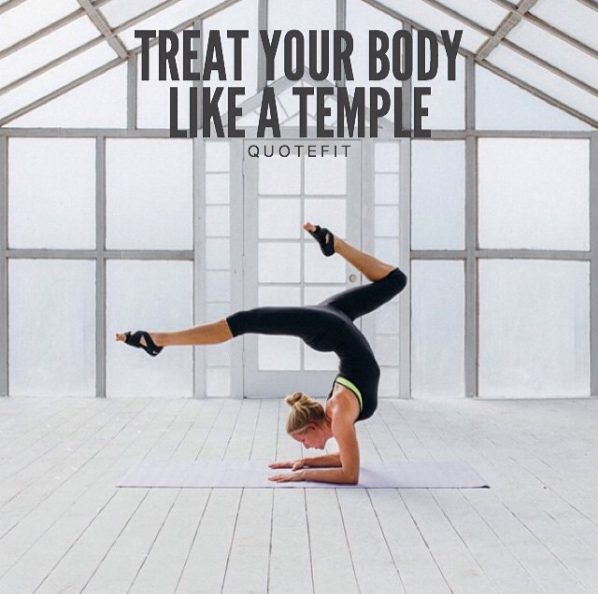 One body. One chance to do cool stuff with it… What the hell are you waiting for?
(Source: @quotefit)
5. Great things take time.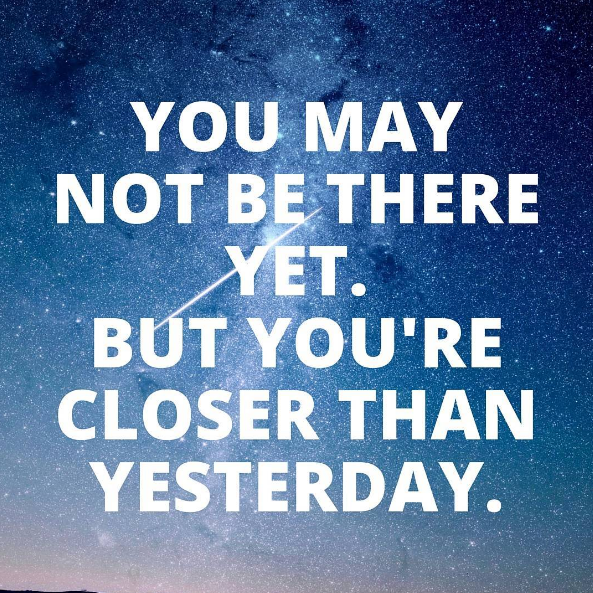 It sounds incredibly cliche to say "good things take time," but it's true. Focus on how every day, you're taking another small step to your goals!
(Source: @flashyfitness)
6. Fall in love with the pain.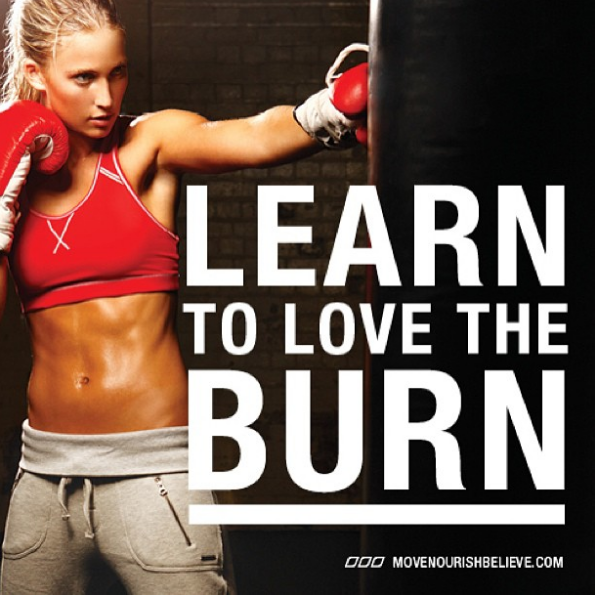 Workouts hurt. Plain and simple. You can learn to love it or choose to whine and moan through it. The choice is yours!
(Source: @motivation_fitnessquotes)
7. You vs. You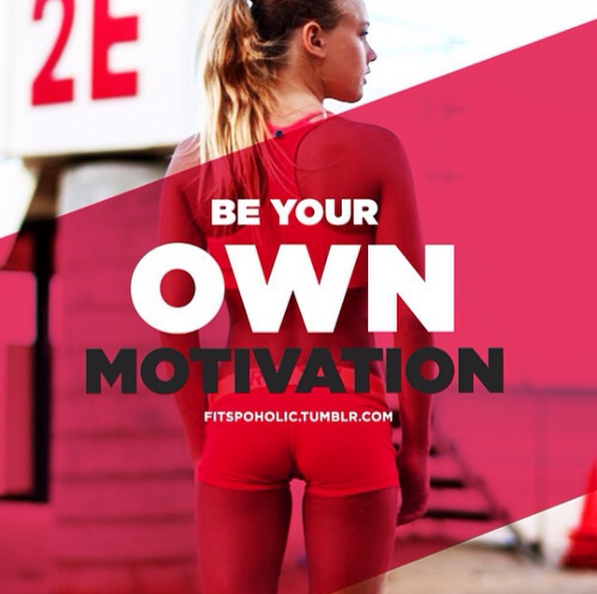 Don't focus on comparing yourself with others. Be your own motivation, and focus on the battle within yourself.
8. You have to work for it!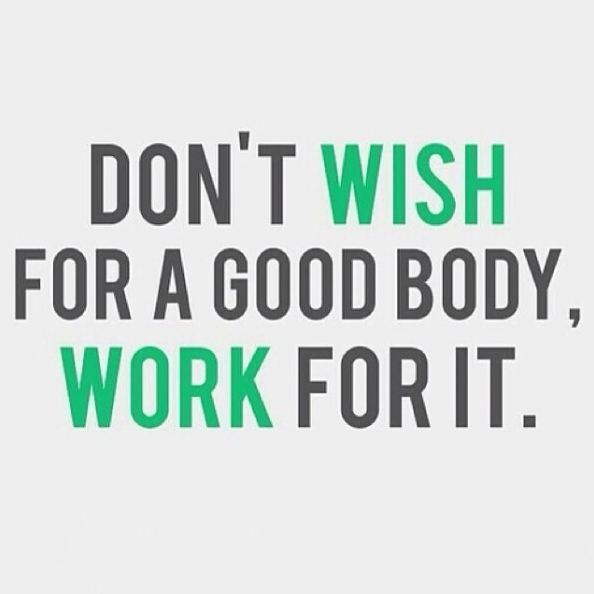 Hoping and wishing doesn't work when it comes to getting the things in life you want. Work!
(Source: @project.fit)
9. What's the best you?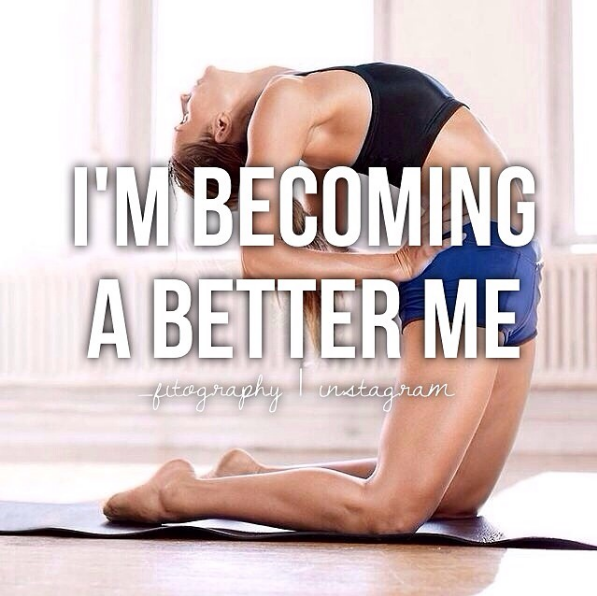 Seriously? Have you ever thought about what the best you would look like? What would she say? How would she act? Now stop wishing and BE that person!
(Source: @_fitography)
10. Progression is everything.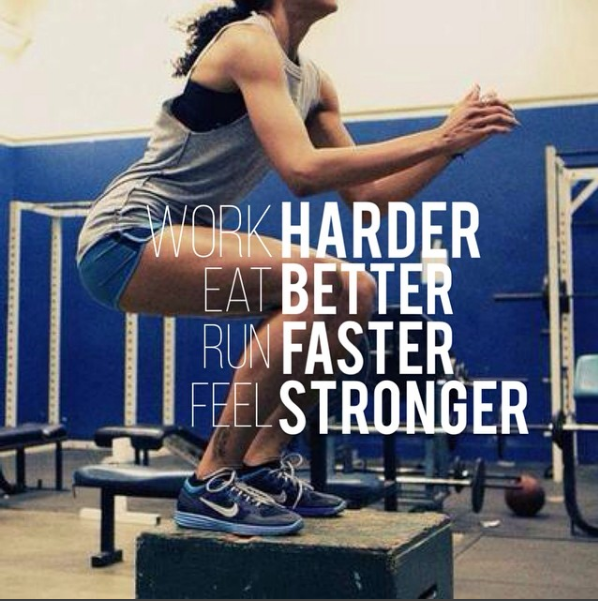 You're either taking steps forward every day or taking steps back. There is no stagnation. Use today to move forward.
(Source: @fitness.motivation.quotes)
11. Change who you are.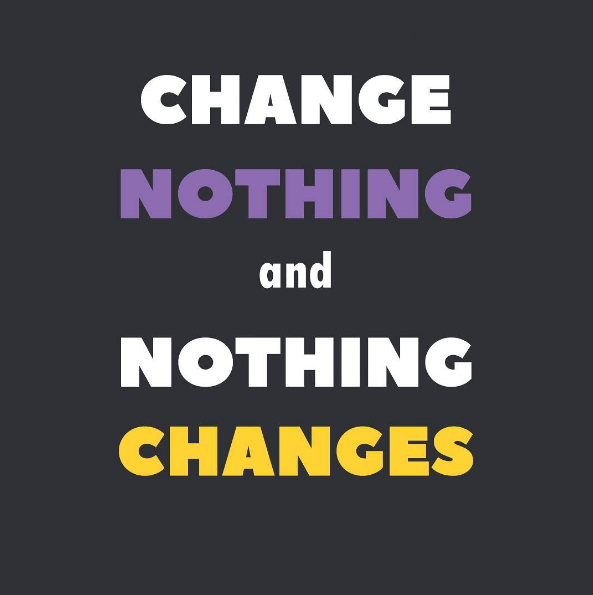 "If you do what you've always done, you will get what you've always gotten."
12. Get out of your head.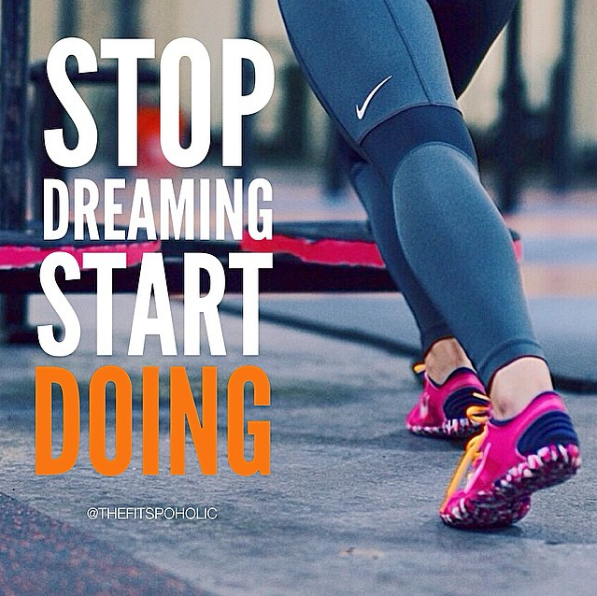 Happiness and success don't come from thinking about end results. They come from putting in the work and being proud of what you've accomplished that day. Get out of your head, and be a doer!
13. You're not perfect.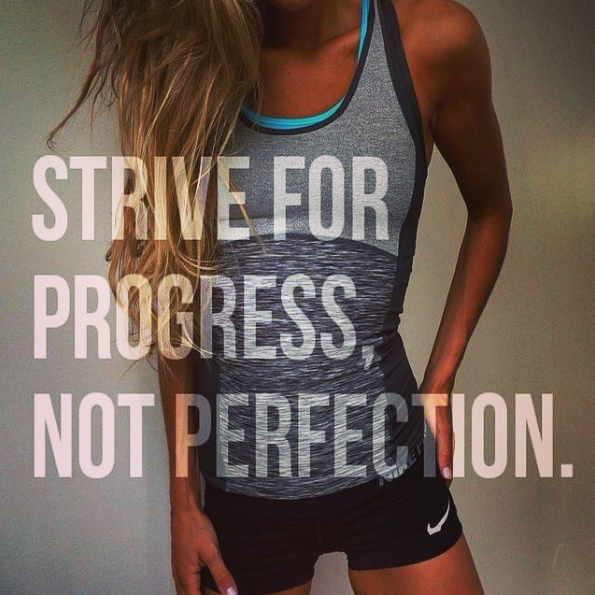 None of us are. If you focus on trying to be perfect, you will be left empty. Instead, focus on progress. Focus on how much better you've gotten and how far you've come.
(Source: @source.of.success)
14. A goal is a dream with a deadline.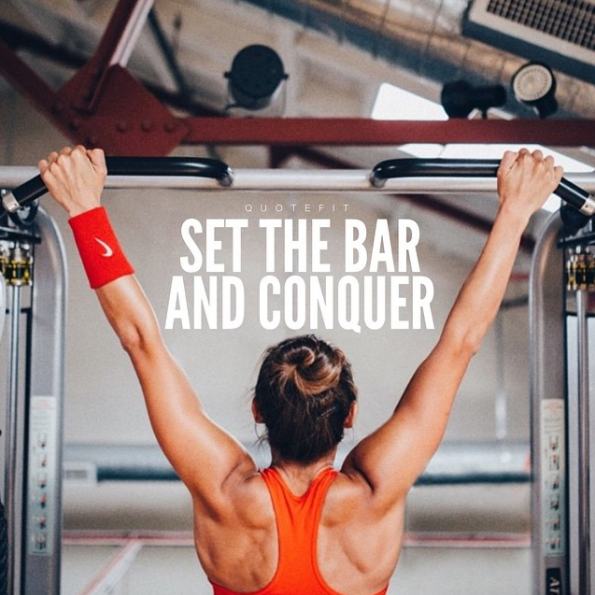 Set the goals you want and chase after them. Remember to set the bar high.
(Source: @quotefit)
15. Smile.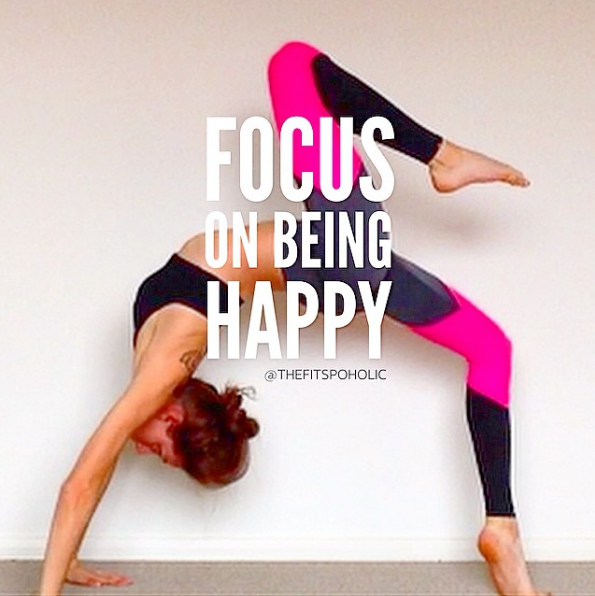 Happiness can be as simple as forcing yourself to smile. Like right now. DO IT! Now doesn't that feel good?
If you liked this article on motivational quotes and are READY for a change in your health and happiness, our 21-Day Fat Loss Challenge is a good place to start!
People just like you are losing 10-21 pounds in 21 days, feeling light again, fitting into their old clothes, and finally living the happy and healthy life they deserve.
Even better than the weight loss is the feedback we get from people about how the program has taught them how to change their eating habits and find a diet that truly works for them in the long-term.
We have over 1,000 people in our private support group going through the Challenge together, and they share experiences, results, motivation, and lots of recipes!
If you are ready to make some changes in your life, this is the ONLY place you should start. We will teach you exactly how to make the necessary changes in your diet and your lifestyle and how to keep them "beyond the diet."
Click HERE to start YOUR 21 Day Fat Loss Challenge today!
Leave a comment below if you enjoyed this article on fitness motivational quotes that will inspire you or have any questions!
Get the FREE 21-Day Training Guide!
Jumpstart your weight loss with this FREE fast fat loss training!