9 Secrets to Fat Loss Motivation
This post may contain affiliate links, which helps keep this content free. Please read our disclosure for more info.
If you've been working on weight loss for a long time, it can be very easy to lose your motivation.
While you might think that fitting into the pants you wore in high school are enough to get you to the gym, too often it isn't…
There are so many different ways people find motivation for shedding the pounds. Pleasing a lover, being able to jump around with your kids, or simply for health are just a few.
For some, it's not always that simple to find the one thing to help you make your weight loss goals happen.
You may need to look around a bit to find your 'one thing,' as it's different for everyone. To save you some time, here are nine tried-and-true methods I've found to get you started.
Find the one that really speaks to you, and go for it!
1. Use the buddy system.
If you're a social person, consider finding a buddy to help you stay on track. You'll need to find someone you trust and someone you'll actually listen to, so a close friend or co-worker can be a great option.
In this short video, Registered Dietitian Pamela Riggs talks about ways to find your 'extra power' with the buddy system. There is power in numbers, as the saying goes!
Be sure whoever you pick is 100% supportive of your goals. No negativity allowed in your inner circle!
If you need even more support, hire a coach to be your buddy. They can give you the specific type of motivation YOU need, whether it's encouraging phone calls or 'tough love.'
Once you've picked the one who will be there for you no matter what, you'll want to keep in contact throughout each day. You can lean on them when you're really not feeling the gym, and they can encourage you to 'suck it up!"
2. Choose your size.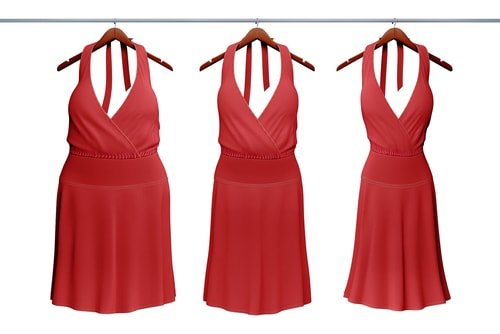 Perhaps you have fond memories of a time in your life when you fit a specific dress or that perfect pair of jeans. This can be a fantastic motivator to lose the pounds!
While you'll need to be careful that you're choosing a reasonable goal (fitting into the pants you wore at 15 might be out of reach!), pick a time in your adult life when you were happy with your weight.
Splurge a little, go shopping, and select a "goal outfit." You've been working hard, and you deserve it! A beautiful dress or maybe a pair of nice jeans.
Hang it on the wall in your room, and every time you find yourself losing track of your goals, it'll be a great visual reminder! The power of an 'in your face' goal like this is often underestimated. Before you know it, you'll slip on that outfit, and paint the town red!
3. Treat yo'self!
Ok, so you don't want to hang a Little Black Dress on your wall to motivate you. No biggie. You can find other ways to splurge.
Set a specific weight loss goal (say, 5 pounds). Once you've met that small, attainable goal, buy yourself something nice. Here are a few ideas:
Go to a movie.
Put $5 in your vacation fund.
Buy yourself a new pair of shoes.
When you're ready to up the ante, consider making your goals 10 or more pounds at a time. Of course, the rewards increase with the accomplishment!
Get a massage.
Go to dinner with a friend.
Buy some new clothes!
Whatever reward you choose, it should be something that would actually make you want to lose the pounds!
4. Have some friendly competition.
Oh, so you're an avid gamer or competitive hot dog eater?
Time to put that winning attitude to good use! If winning is your thing, consider joining a weight loss competition at work or online. The camaraderie of a group of friends or co-workers competing can be dynamite for some.
You'll have the daily reminder of how well your competition is doing, and it'll help keep you on track. If you don't have a good group of people around you interested in weight loss, don't despair. Consider taking a DietBet as a chance to win some dough as you build those buns of steel!
5. Show me the money!
So maybe winning isn't your thing. What about losing?
If the thought of giving up your hard-earned money gets you to the gym, there are websites which are happy to oblige. You'll sign up for the service for free, enter your info, and pledge to pay the amount of your choice if you fail to meet your goals.
Since you get to set these goals and the pledged amount, the only thing you've got to lose is the weight!
6. Plan for success!
So you have a trip planned to Cancun in three months, but you're not quite as 'bikini-ready' as you'd like to be. Time to whip out the pics of your vacation spot, and make a vision board!
Keep this board where you'll see it every day. It'll remind you why you're skipping that extra piece of cake, and have you 'beach-ready' in no time!
Having a deadline can be a great way to keep your feet on the straight and narrow, and it'll be worth it once you're finally sipping margaritas on that beach.
7. Track your way to your goal.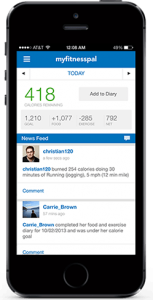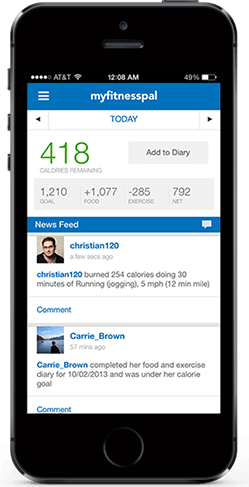 Research shows that tracking your food and exercise nearly doubles your weight loss!
Humans are notorious for underestimating the number of calories ingested, so keeping a log is a great way to keep you on track. There are many apps and websites dedicated to helping you with this, such as MyFitnessPal.
You can even track your weight to see how your calorie intake is affecting it!
Weight loss is not always linear, and your weight can fluctuate up and down a lot over a week. Charting your weight loss can be helpful for this, as you can see the downward trend over time.
8. Make new friends!
If getting a buddy or joining a weight loss challenge is not in the cards for you, another great way to gain support is to join a workout class.
Don't just join the one you think you should join; make it a fun class!
The bond that is built while sweating together is the perfect encouragement you need to make it to your goals. You'll look forward to seeing your buds in class, and will be less likely to skip your workout.
9. Have a maintenance plan in place.
Once you've reached your end goal, be sure to have a maintenance plan ready.
While losing the weight can be hard, keeping it off can be even tougher!
By knowing that you're prepared to maintain your hard-won weight loss, you'll have an even bigger push to keep the momentum going. Make a diet maintenance plan, and you'll be ready for that big day when your scale says "Achievement Unlocked!"
10. Get fast results.
Did you know that dieters who lose weight quickly are more likely to succeed in both the short and the LONG-TERM than those who lose weight at an average pace?
Keeping you motivated for weight loss results and goals is EXACTLY what our 21-Day Fat Loss Challenge is all about.
People lose an average of 10-21 pounds in 21 days and absolutely love it! But even better than the weight loss is the feedback we get from people about how the program has taught them how to change their eating habits and find a diet that truly works for them in the long-term.
If you are ready to make some changes in your life, this is the ONLY place you should start. We will teach you exactly how to make the necessary changes in your diet and your lifestyle and how to keep them "beyond the diet."
Click here to start YOUR 21 Day Fat Loss Challenge today!
Leave a comment below if you enjoyed this article on secrets to fat loss motivation or have any questions!
Get the FREE 21-Day Training Guide!
Jumpstart your weight loss with this FREE fast fat loss training!