Clean Eating Basics – 5 Simple Steps to Getting Started
I love teaching people about the clean eating basics because it does wonders for taking the confusion out of dieting.
Some people get it right off the bat…
…others are still confused.
Celebrities like Gwyneth Paltrow and Anne Hathaway love clean eating, so it's popularity is not surprising.
Clean eating is quickly becoming accepted in the health community as the ideal food lifestyle for wellness and happiness.
However, most people still wonder…
What is 'clean eating' and how does it work?
Vibrant health and youthful energy are just two of the main side effects.
First, understand what healthy eating is not…
It is not a restrictive diet plan with rules and regulations.
These kinds of diets are typically associated with discontent and unhappiness.
Counting calories and trying to measure every last morsel of food consumed can cause feelings of frustration, shame, or guilt when overeating occurs.
Clean Eating Basics 101
Basic overview: It's eating how and what the body was designed to eat! Consuming more healthy, nutrient-dense foods from natural sources and consuming less processed and man-made foods.
Human beings were not designed to eat packaged foods, and the processing of major foods strips their natural ingredients, vitamins, and minerals.
At its simplest, the clean eating basics are about eating whole foods, or "real" foods, as close to their natural form as possible.
Eating food in this way will have a dramatic impact on health, happiness, and well-being.
Why is it good to eat clean?
More Energy
Many people want to learn about clean eating basics because they feel lethargic in their day-to-day lives.
It should be plain to see that eating a fresh apple vs. eating an Oreo will have two completely different outcomes on energy levels.
The former will provide sustained clean energy for a few hours, and the latter will provide an instant energy rush followed by a crash.
Multiply that effect by all of the food eaten day after day, and it's easy to understand why the world has become so lethargic and fatigued.
Lose Weight Naturally
Foods that are packed with nutrients like fiber, vitamins, and minerals, will leave you feeling full and satisfied long after meals.
Glowing Health
There's an old saying that you are what you eat, and every bit of that is true.
What the body is fed directly impacts how the body looks and performs. When natural and clean foods are put into the body, improvements in skin, complexion, hair, nails, eyes, and waistline will follow.
What are the downsides?
Vegetables are more expensive than potato chips.  A strong and healthy body is worth more than a bag of potato chips.
Dropping $100 at Whole Foods buying produce tomorrow isn't necessary, but making small changes can make all of the difference.
Trading out diet sodas for lemon water and losing the crackers for a handful of natural almonds.
Vegetables can be expensive, but there are great solutions like superfood greens, which are organic, all-natural powders that provide 12 servings of veggies in one scoop.
This also helps if you have a fiber sensitivity.
1. Set a greens goal.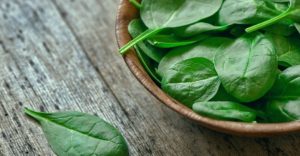 Adding greens to the diet will leave less room for junk food and increase energy levels and nourishment.
Start by eating greens at two meals per day.
Add them as an appetizer or side dish. It does not matter if it's kale, spinach, or romaine lettuce, the point is to start making green appear on your plate, often.
If getting greens in is a monetary or dietary issue, you can supplement them with a greens powder.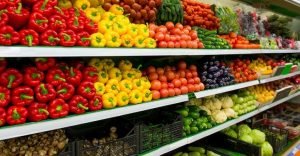 2. Shop on the perimeter of the grocery store.
Every store is a little bit different, but the general rule of thumb is that the fresh vegetables, meats, and produce are all located on the perimeter of the store.
The unhealthy processed and packaged foods will be located in the middle.
Venture to the middle only to get necessary items like extra virgin coconut oil and nuts.
Grocery stores were designed to keep customers wandering around because the longer they are in the store, the more food they will buy.
Avoiding junk food aisles lessens the opportunity to purchase them!
3. Put lots of color on every plate.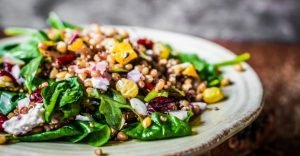 Nature's beautiful colors. that is!
Not the colored dye in typical cereals. The different colors signify the different vitamins and minerals that particular food contains.
Tomatoes get their bright red color from lycopene, which is a powerful cancer-fighting phytochemical, while carrots get their bright orange coat from the carotene, which is an antioxidant that plays a vital role in the health of the eyes.
By combining different colored veggies to a plate, the meals will not only become beautiful, but even healthier than before.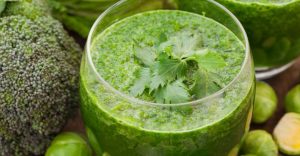 4. Drink clean.
Not only is the majority of the world dehydrated, but they are also hydrated with the wrong things.
A big part of understanding the clean eating basics is knowing what to drink when unhealthy drinks are not an option.
Sugary drinks and diet sodas are full of artificial sweeteners and chemicals causing lasting damage to the body's stomach acids along with unwanted weight gain in the WORST PLACES.
Don't worry though; clean drinking can be very enjoyable and shockingly flavorful.
5. Start with basic recipes and food items.
The best place for any healthy eating newbie to start is by trying to make some simple recipes.
Emphasis on simple.
Running around the store trying to select strange and exotic items is not a good way to get started with eating mindfully.
There you have it. Those are the 5 most important steps in understanding the clean eat basics and getting started!
If you are ready to build some long-term healthy eating habits and would like a structured plan for doing so, our 21-Day Fat Loss Challenge is the best place to start!
People lose an average of 10-21 pounds in 21 days and absolutely love it!  But even better than the weight loss is the feedback we get from people about how the program has taught them how to change their eating habits and find a diet that truly works for them in the long-term.
We have over 1,000 people in our private support group going through the Challenge together, and every day they are sharing experiences, results, motivation, and lots of recipes!
If you are ready to make some changes in your life, this is the ONLY place you should start.  We will teach you exactly how to make the necessary changes in your diet and your lifestyle and how to keep them "beyond the diet."
Click here to start YOUR 21-Day Fat Loss Challenge today!
Leave a comment below if you enjoyed this article on clean eating basics, 5 simple steps to get started or have any questions!
The following two tabs change content below.
Hey y'all. My name is Cathy, a former junk-food loving carb-aholic turned nutrition and fitness enthusiast. Here at Avocadu, we believe that a nutrient-rich diet is EVERYTHING when it comes to your health and well-being. Our motto is "Healthy from the Inside Out"! As a Certified Keto Coach, I specialize in teaching others how to lose weight through healthy, low-carb eating.
Latest posts by Cathy Dean (see all)