The Best 7 Therapeutic Yoga Poses for a Longer, Healthier Life
This post may contain affiliate links, which helps keep this content free. Please read our disclosure for more info.
[This is a guest post from Kent Probst, at Long Healthy Life Blog, about the best therapeutic yoga poses to improve your health and wellbeing. He shares some great tips and information for anyone interested in reducing pain, increasing mobility and flexibility, reducing the risk of age-related disease, and improving overall health.]
You're likely fully aware that yoga comes with an array of benefits that can help lead to a longer, healthier life. Compared to "traditional exercise," yoga has been shown to be equally beneficial in improving physical and mental health (1).
But are some forms of yoga more beneficial than others?
When it comes to targeting specific ailments and issues, that could be the case.
What is Therapeutic Yoga?
Therapeutic yoga, as board-certified specialist in internal medicine and Yoga Journal medical editor Dr. Timothy McCall explains, is used to specifically target, or provide therapy for, the following health conditions or concerns:
Yoga naturally increases strength, flexibility, balance, immune function and overall psychological well being, while decreasing stress.
It can benefit those with a range of health concerns, many of which are actively worsened or otherwise influenced by poor immune function, high stress and other issues that therapeutic yoga can alleviate.
What's the Difference Between Therapeutic Yoga and General Yoga?
Generally, the casual yoga practitioner will look to yoga as a form of exercise intended to increase overall well-being.
They may not have a particular health concern or issue.
However, when someone turns to yoga for assistance alleviating a particular health concern or issue, that's when "general" yoga becomes therapeutic yoga.
There's no huge difference in the types of yoga poses used in therapeutic yoga; rather, therapeutic yoga practitioners can pull from all forms of yoga and a broad spectrum of yoga poses, to design a routine that best fits their needs.
The 7 Best Therapeutic Yoga Poses for a Longer, Healthier Life
Wondering how therapeutic yoga may be able to help alleviate your health concerns, leading to a longer, healthier life?
Here are 7 yoga poses that can be integrated into a therapeutic yoga routine, whatever your individual concerns or health goals.
1. Vasisthasana/Side Plank Pose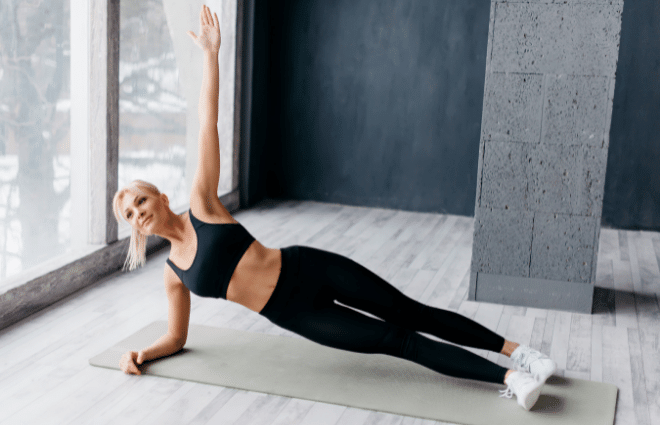 The right yoga moves can increase strength and balance, and this is part of the reason why yoga is beneficial for those with rheumatoid arthritis (2).
This modified version of the side plank is suitable for nearly all beginner yoga practitioners, and can be integrated into any therapeutic yoga routine for increasing strength and balance.
2. Tadasana/Mountain Pose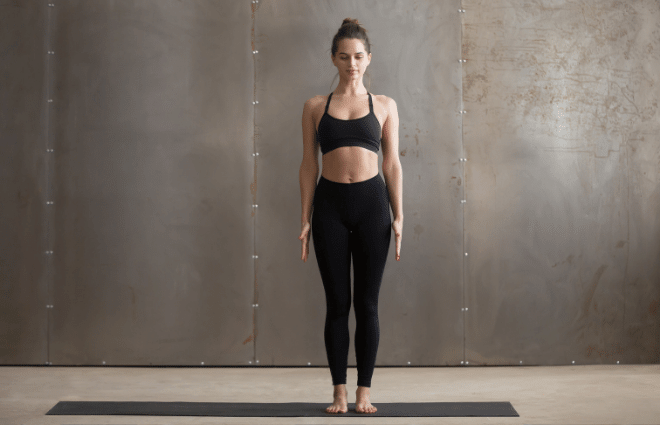 Long-time yoga practitioners may scoff at the easiness of basic deep breathing yoga poses such as tadasana, but this pose can be extremely helpful for those looking to increase lung capacity and practice the deep breathing techniques of yoga that come in handy for many therapeutic yoga routines (including those targeting COPD) (3).
3. Vrikshasana/Tree Pose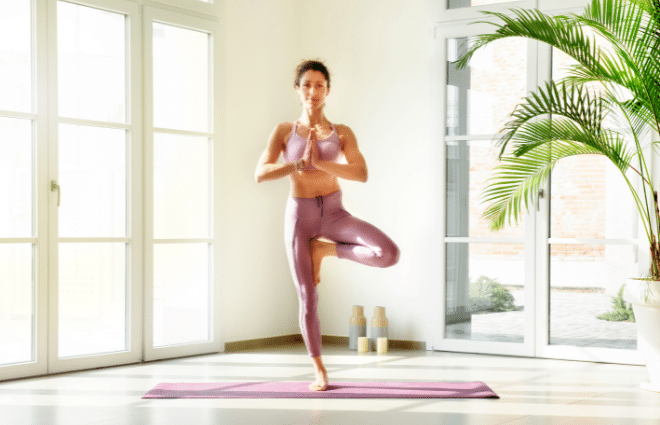 Of course, yoga's benefits stretch far beyond physical health. Those looking to therapeutic yoga for easement of mental health issues such as depression may find success particularly within hatha yoga (4).
One of the most basic hatha yoga poses is the tree pose.
4. Setu Bandhasana/Bridge Pose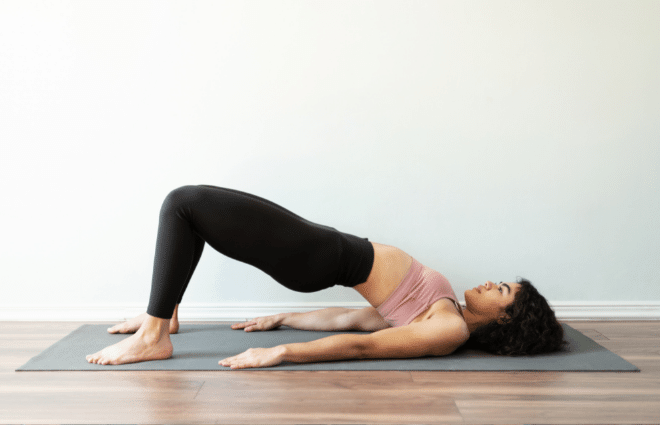 Hatha yoga has also been shown beneficial in improving relaxation and self-awareness in not only general practitioners, but also those suffering from life-changing traumatic injuries (5).
Another basic hatha yoga pose to try is the bridge pose.
5. Virabhadrasana I/Warrior Pose I
Therapeutic yoga not only addresses negative health issues, though, such as chronic illness and stress. It also is used in more positive situations, to give practitioners a bit of boost — such as in increasing confidence in mothers approaching childbirth or in breastfeeding mothers (6).
Try poses like Warrior Pose I to increase your confidence.
6. Bhramari/Bee Breath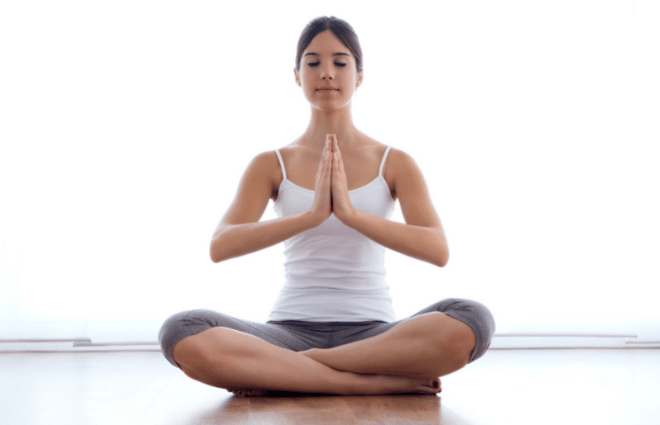 While many studies on therapeutic yoga don't narrow in on the specific benefits of particular poses and practices, some do, such as this study (7) that showed how the bee breath yoga practice can help to alleviate respiratory illnesses caused by air pollution.
Practicing "bee breath" can also help you alleviate stress and anxiety, no respiratory illnesses required.
7. Bhujangasana/Cobra Pose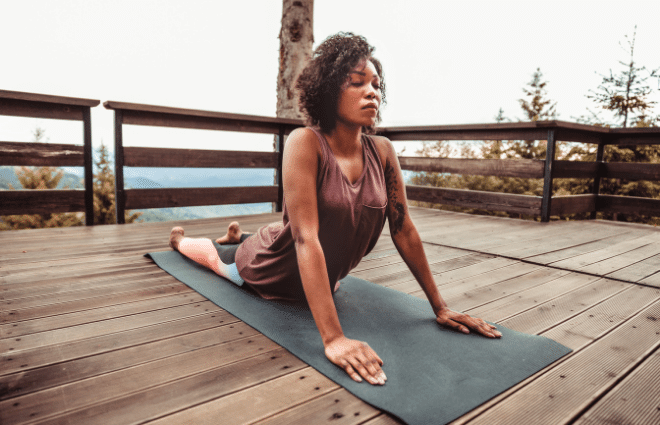 Other studies (8) show how certain therapeutic yoga poses can be used as a safe form of pain relief, even for minor pains.
One such pose is cobra pose, used in one study for treating abdominal pain.
Start Incorporating Therapeutic Yoga into Your Health and Wellness Routine Today
Whatever your health concerns, however you're going about living your longest, healthiest life, incorporating therapeutic yoga into your wellness routine can help you not only meet your individual health goals, but also help you experience overall less stress and anxiety, as well as increased strength and balance. 
And if you're new to yoga and ready to start a regular yoga practice to improve your health, and build strength and flexibility, our Yoga Fat Loss Bible has everything you need to get started.
It's a great solution for those looking to lose weight, get more flexible, and relieve aches and pains with a calm yoga practice.
It provides detailed instructions and beginner modifications for your practice + a 6-Week Workout Plan any beginner can start with!
Click here to read more about the Yoga Fat Loss Bible!
Always remember that the most difficult part of doing any exercise or yoga program is SHOWING UP.
Make sure to show up today and give your best to your therapeutic routine. You deserve it, and your body will thank you!
About the Author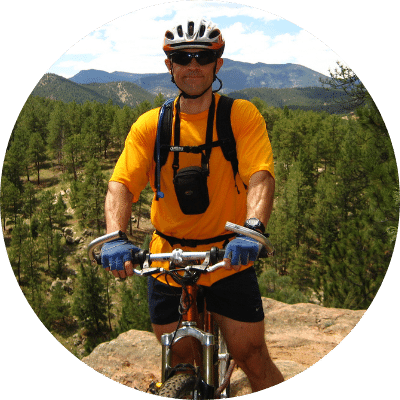 Kent Probst is a blogger at Long Healthy Life Blog.
A personal trainer, kinesiotherapist and bodybuilder, he holds a bachelor's degree in kinesiology and a master's degree in exercise science.