16 Gluten-Free Low-Calorie Meals That Fill You Up
This post may contain affiliate links, which helps keep this content free. Please read our disclosure for more info.
One of the biggest health myths around is that eating a low calorie diet means you'll be hungry all the time.
That couldn't be further from the truth!
Case in point: Do you feel more full after eating a bowl of broccoli, or a bag of Cheetos?
Even if broccoli isn't your favorite thing, you know that fiber fills you up!
Add in some lean protein, and you'll be running with a full tank for hours—without filling out your waistline!
The real hurdle is to make healthy ingredients taste amazing—because no one wants to eat basic chicken and broccoli forever, right?
I mean, I totally understand the "food is just fuel" dieters—but I also know that most people are going to have a hard time sticking to any diet if every meal feels like the flavor and fun has been sucked out.
Luckily for us, there are loads of talented home chefs out there that have created delicious, crave-worthy recipes that are low calorie and gluten free!
We've collected 16 of our favorite meals that will fill you up without filling you out—and we promise they're not all salads!
So let's dive in so we can get eating, shall we?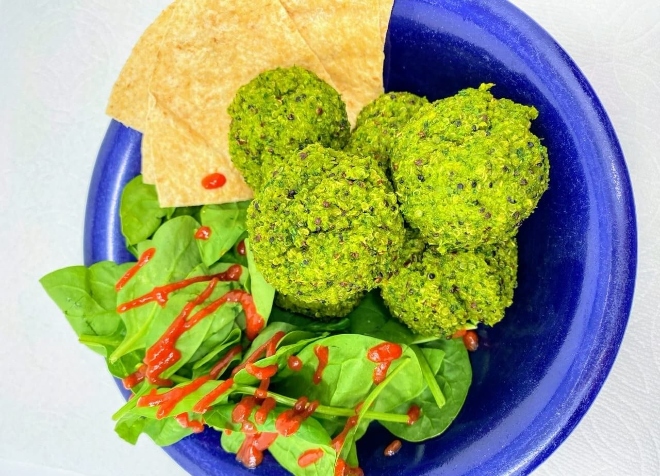 This recipe blends the nutty flavor of quinoa with the creaminess of avocado, and they're full of filling protein and fiber.
Not only is it gluten-free and low-cal, it's also vegan!
You can add the balls to salads, gluten-free pasta, wraps, or even sub it as a veggie burger!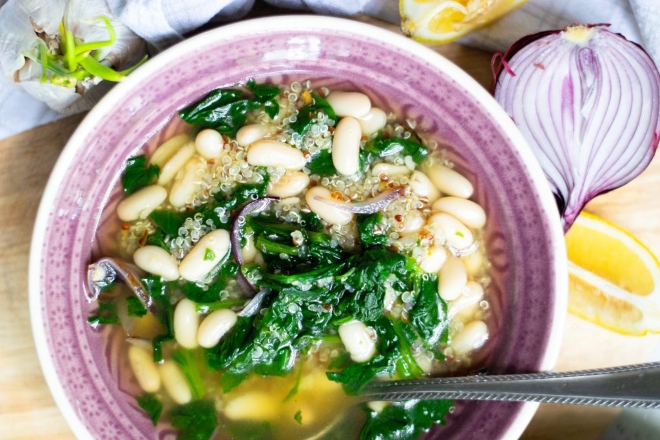 The great thing about soup is how versatile it is. You can pretty much throw anything into a broth or tomato sauce base and create soup from it.
This one is made from white beans, spinach, quinoa, onions, garlic, veggie stock, and lemon juice.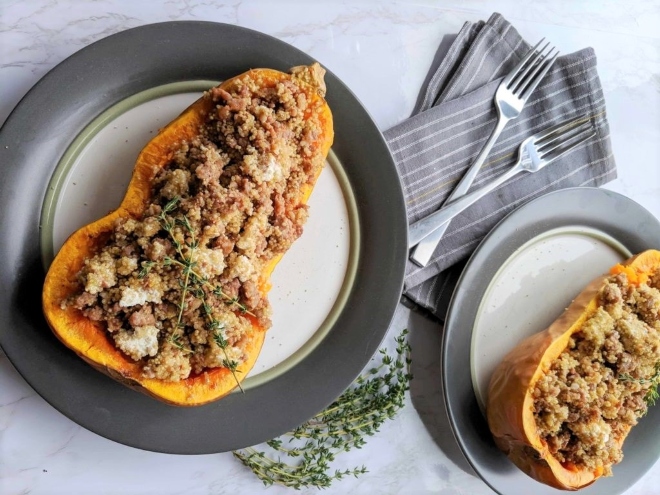 This roasted butternut squash is filled with just three savory ingredients: quinoa, hot Italian sausage, and goat cheese.
It's packed with protein and fiber, and makes enough to feed the family!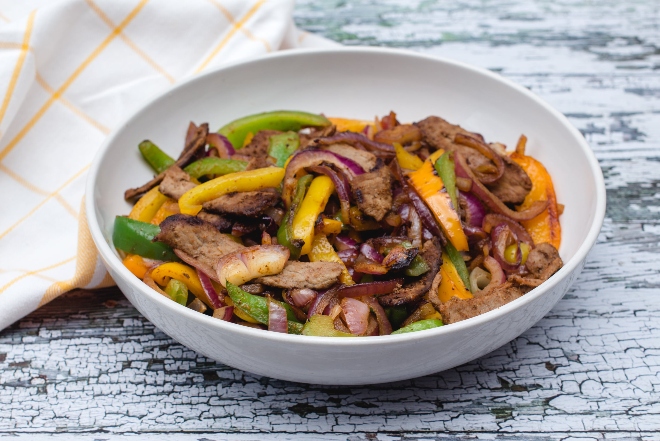 Who doesn't love fajitas? The sizzle. The smell. I'm hungry just thinking about them!
These beef fajitas are a snap to fix in an instant pot with onion, peppers, spices, and slices of beef steak. Then serve on gluten-free corn tortillas, or over a bed of lettuce for a fajita salad.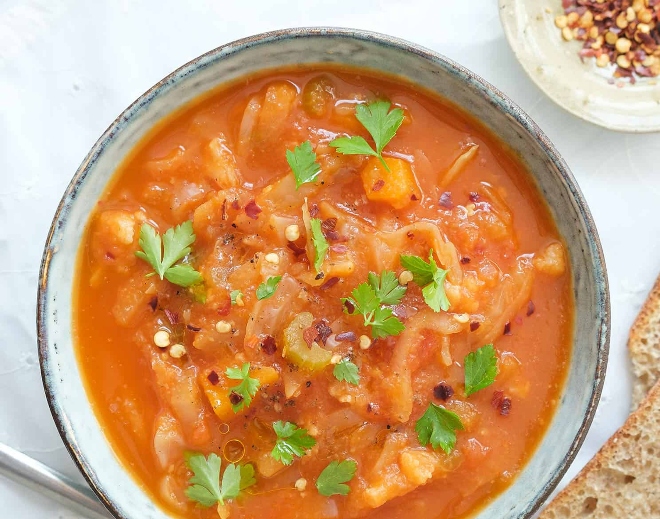 Would you believe this meal is just 150 calories per serving? I'm telling you – soup is a dieter's best friend if you do it right!
Cabbage, cauliflower, tomatoes, onions, carrots, celery and spices in a pot of veggie broth is all you need, and dinner is served.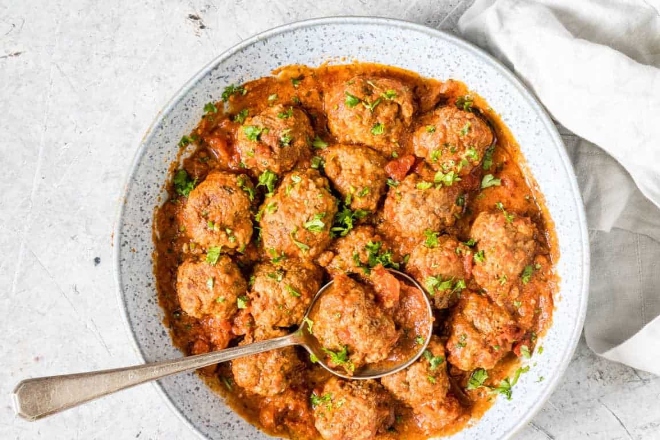 You can use ground beef or turkey for these meatballs.
Served over gluten-free pasta, or even by themselves, these tasty meatballs are sure to please the whole family!
Pass the Parmesan cheese!
The best part about low-calorie meals that fill you up like this is that they are often quick and easy to make.
Slaving away in the kitchen all day? Ain't nobody got time for that!
This vegan teriyaki chickpea bowl feeds a family of four, only requires a few ingredients, and can easily be made gluten-free by swapping the soy sauce with tamari.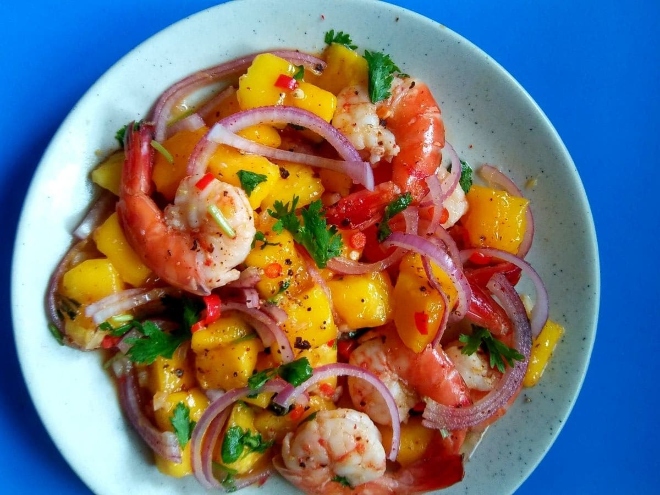 Darling it's better down where it's wetter, under the sea! Couldn't help myself. This spicy prawn mango salad is giving me ocean vibes.
With only seven ingredients, this meal is easy (ocean) breezy!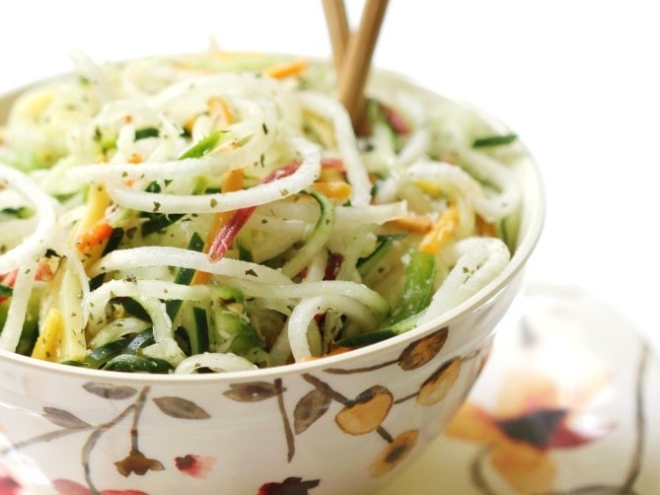 The hardest part about this recipe will be waiting for it to marinate in the refrigerator before inhaling it.
It's best to let it sit, though, so the flavors will cling to the veggies and make it taste even better.
These rolls give whole new meaning to "tasting the rainbow!"
They are almost too pretty to eat, but you'll certainly want to.
Vermicelli rice noodles, spicy peanut sauce, and a rainbow of veggies–what's not to love?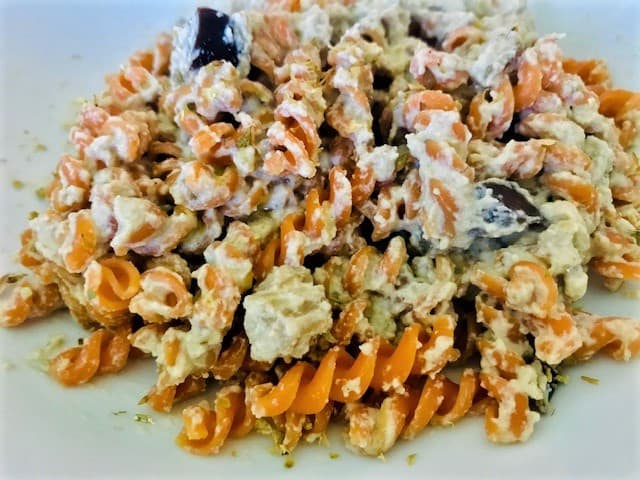 Move over, calorie-laden tuna noodle casserole! There's a new sheriff in town.
This dish has all the comfort without the calories.
Tuna with red lentils pasta, eggplant, ricotta cheese, and spices come together to create this creamy low-cal take on an old favorite.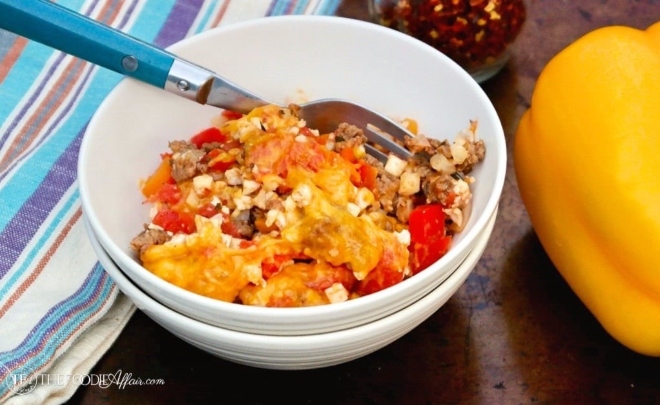 If you love the taste of stuffed peppers, but don't have time to do all the prep work, this easy "unstuffed" pepper casserole delivers all the flavor in just 35 minutes from start to finish!
Subbing the rice with cauliflower crumbles helps take this dish down to just 110 calories per serving.
So go ahead—have seconds!
I had to throw in a breakfast option. Although, I guess technically you could eat it any time of day.
Instead of the common trick of adding protein powder to your oats (which can sometimes be a bit gritty or overly-sweet), this recipes pumps up the protein with egg whites!
Mix in a few of your favorite healthy toppings like fruit or nuts, and you'll have a delicious, protein-rich breakfast to keep you running for hours!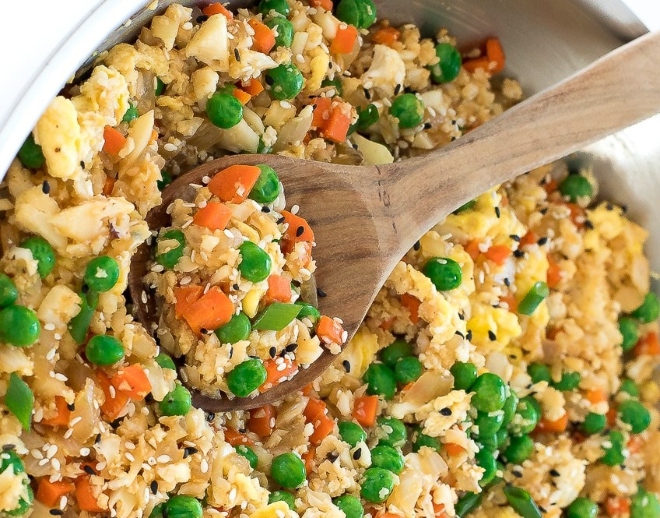 Who needs takeout when you can make this cauliflower fried rice in less than 20 minutes?
Swapping rice with cauliflower takes the calorie count down big time, and you can boost the protein by adding in lean protein like chicken or tofu.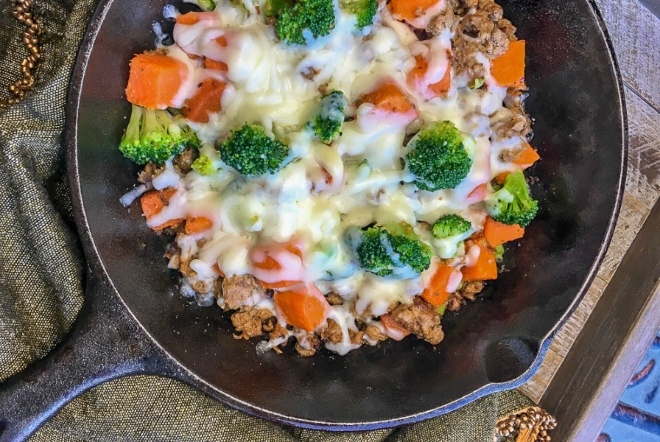 Five ingredients, 15 minutes of prep, 25 minutes of cooking, and voila! You've got dinner for four with this comfort food skillet recipe.
Turkey sausage, sweet potatoes, broccoli florets, mozzarella cheese, and extra virgin olive oil are all you need.
Who says dieting is hard?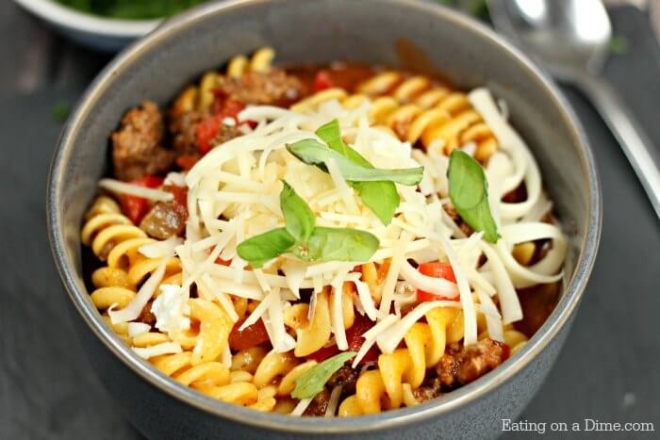 You knew I'd round out this list with one last soup, right?
Lasagna is delicious, but it's not exactly diet friendly.
That's why I'm loving this low-cal option to get the same flavors without a side of guilt, thank you.
It's got all the usual suspects – ground beef, onion, tomatoes, garlic, and lots of cheese.
Those pesky lasagna noodles are swapped out for gluten-free fusilli pasta, and all the ingredients are placed in a beef broth loaded with veggies.
Are you hungry yet? I sure am!
Kick Your Weight Loss into High Gear
So now that you're a firm believer that low calorie doesn't mean your meals will be tiny or flavorless, it's time to take a look at how you fuel your body every day.
And if you're like many of our readers, you have probably tried more diets, pills, fixes, workout plans, and "magic solutions" than you can count.
And yet, those stubborn pounds are STILL hanging on for dear life!
We created our 21 Day Fat Loss Challenge for people exactly like you—people who feel like they've tried everything under the sun, but just can't shed the weight or keep it off.


Our challenge provides a step-by-step plan to help you lose up to 21 lbs in just 21 days, with far less effort than you may think!
Tons of our clients have turned it into a lifestyle diet and have lost as much as over 100 pounds with the challenge!
The best part? Besides just losing weight, the 21 Day Fat Loss Challenge was designed to heal your gut, rebalance your hormones, and retrain your tastebuds—so you'll actually be able to keep the weight off!
And in case you were wondering, YES—the challenge is totally gluten free!
If you're ready to make some changes in your life, this is the ONLY place you should start. We'll teach you exactly how to make the necessary changes in your diet and lifestyle, and how to keep them "beyond the diet."
Take control of your life and start your 21 Day Fat Loss Challenge TODAY!
Leave a comment below if you enjoyed this article on gluten free and low calorie meals that fill you up, or if you have any questions!