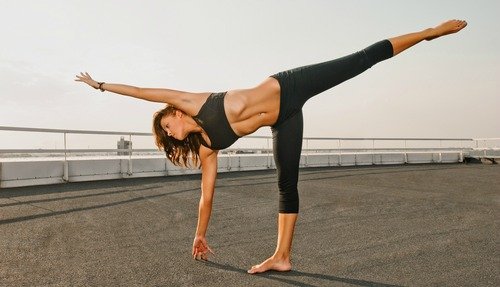 1. Underestimating what yoga can do for you.  Yoga is one of the most underestimated fat burning exercises in the world today. It has been proven in conclusive studies to help people lose weight, control their cravings, lower their stress levels, and help build lean, calorie-burning muscle.
2. Skipping relaxation.  Relaxation allows the muscles to relax and cortisol levels to come down. This will allow for greater fat burning and faster results. Don't skip it!
3. Not doing the right poses for your goals.  Different poses have different purposes. Some will help with flexibility, and some will help you burn lots of calories. Know the differences and which ones are best for your goals.
4. Not having a workout schedule.  Just doing random yoga workouts is not the path to finding success in weight loss. Find a program that has a schedule you can keep up with.
5. Holding your breath.  When losing weight, 81% of the fat cells are exhaled through your breath. Make sure to breathe deeply through your poses for best results!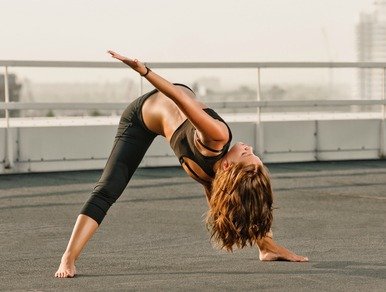 6. Focusing on the perfect pose.  There is no such thing as a perfect pose. Focus instead on bettering yourself every time you're on the mat and the fat burning will happen naturally from your own personal challenge.
7. Forgetting to diet.  While yoga is an amazing fat loss resource, you cannot continue to eat junk and expect to lose weight. Don't neglect your diet when losing weight just because you've picked up a calm yoga practice!
8. Not practicing often enough.  Do yoga at least 3 times a week for optimal fat burning. Anything less and you will not be able to lose much weight.
9. Not tracking your progress.  Keep a journal, and take notes on your weight, measurements, and progress with different poses. The mirror will play tricks, but your journal will let you know if you're on the right track!
10. Not having a step-by-step plan to help you through the process.  The biggest problem most people face when losing weight with yoga is not having a step-by-step plan to help you progress.
And this is exactly the reason why you need to grab the Yoga Fat Loss Bible for Beginners!
Avocadu's creators, Lauren and Alex, created the program as a way to simplify losing weight with a calm yoga practice.
It's designed to help you:
It will also help any yogi….
Relieve your joint aches and muscle pains
Help reduce stress and anxiety through the practice of meditation
Lose weight fast with the complete workout plan
The problem with most yoga practices is that they are scattered and don't really know how to produce results.
That's not the problem here as the co-author, Alex Nerney, is a certified personal trainer, certified nutrition specialist, and fat loss specialist that has coached dozens of people through dramatic weight loss transformations and success.
"Some of the best parts about our new program is the latest research behind why yoga is such an effective fat burning tool," said Alex and Lauren.
It has been proven to:
Dramatically lower cortisol in its practitioners.
If you didn't know, cortisol is the fat-storing stress hormone, and people have been recorded having record highs of lately.
A recent study by Thomas Jefferson Medical College in Philadelphia showed a dramatic reduction in cortisol and stress from a regular yoga practice.
Help control sugar and crab cravings better than other exercise routines.
A study done by National Center of Bio Information pitted yoga against aerobic exercise for helping with cravings and the results were shocking.
Aerobic exercise actually INCREASED cravings while a regular yoga practice, like the one found in their new yoga fat-burning program, decreased them!
Helps people lose an average of 4 pounds in only 10 days!
The Journal of Alternative medicine also showed that overweight, new yoga practitioners lost an average of 4 pounds in 10 days.
It's all of the reasons and more that make this new exciting program the ultimate solution to help you melt away fat with a regular yoga practice.
The point is, if you are serious about making yoga a habit and losing some weight with a gentle but firm yoga practice, then click here to get started.
You will be taken to the Yoga Fat Loss Bible for Beginners, where you can begin to start your transformation TODAY!
The following two tabs change content below.
The Avocadu Crew
WARNING: Two healthy nut-jobs run this website... Alex is the writer/certified personal trainer and Lauren is the designer/Pinterest expert. These people are crazy, love what they do, and just might help you become a happier and healthier you. Read with caution.
Latest posts by The Avocadu Crew (see all)